Yeah, I know, it's been a solid month & a half since our last proper update, but in the interest of waiting until we had some newsworthy bits to discuss, we inadvertently racked up a whole mess of stuff to cover, so you might wanna pack some extra snacks and a water bottle for this trek.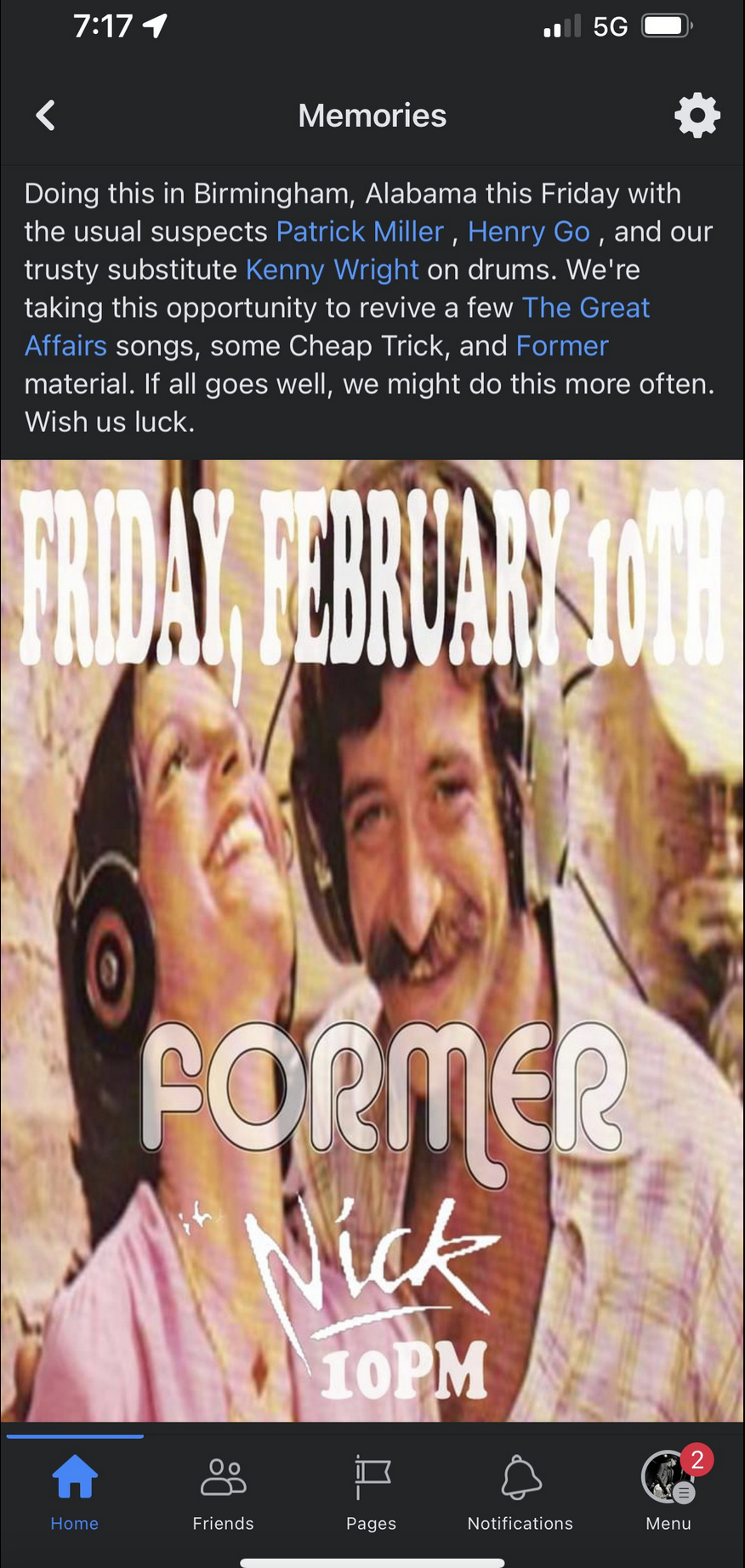 Kenny's 10 yr. anniversary of going from "the sub" to "the guy" behind the kit came and went last month. Matt got him a card and some chocolates that appeared to be post-Valentines Day discount offerings. Also, the package wasn't sealed, and all the nougat-filled pieces were missing. It was weird. The card was nice though, if a tad romantic.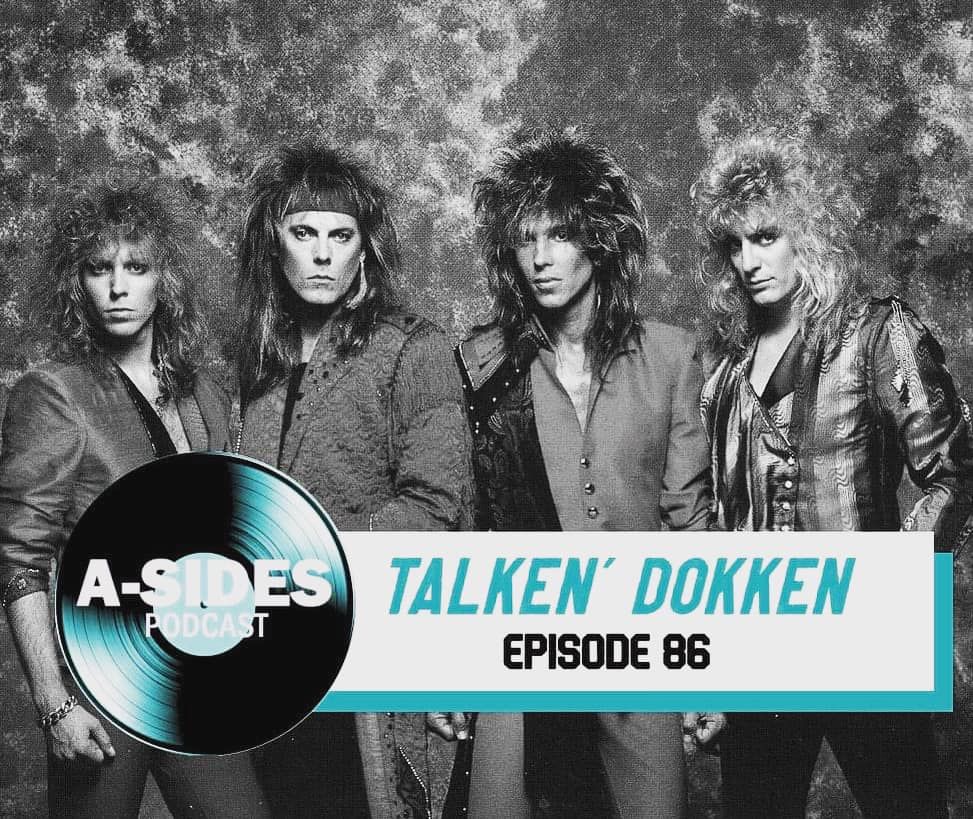 I taped another appearance on the A-Sides Podcast. with my buddy Andy Halleen, this time around engaging in a long-form discussion on the subject of Dokken. We go deep on wardrobe choices, cheesy videos, Don's possible involvement in the martial arts, questionable hairstyles, and so much more. You can give that a listen HERE.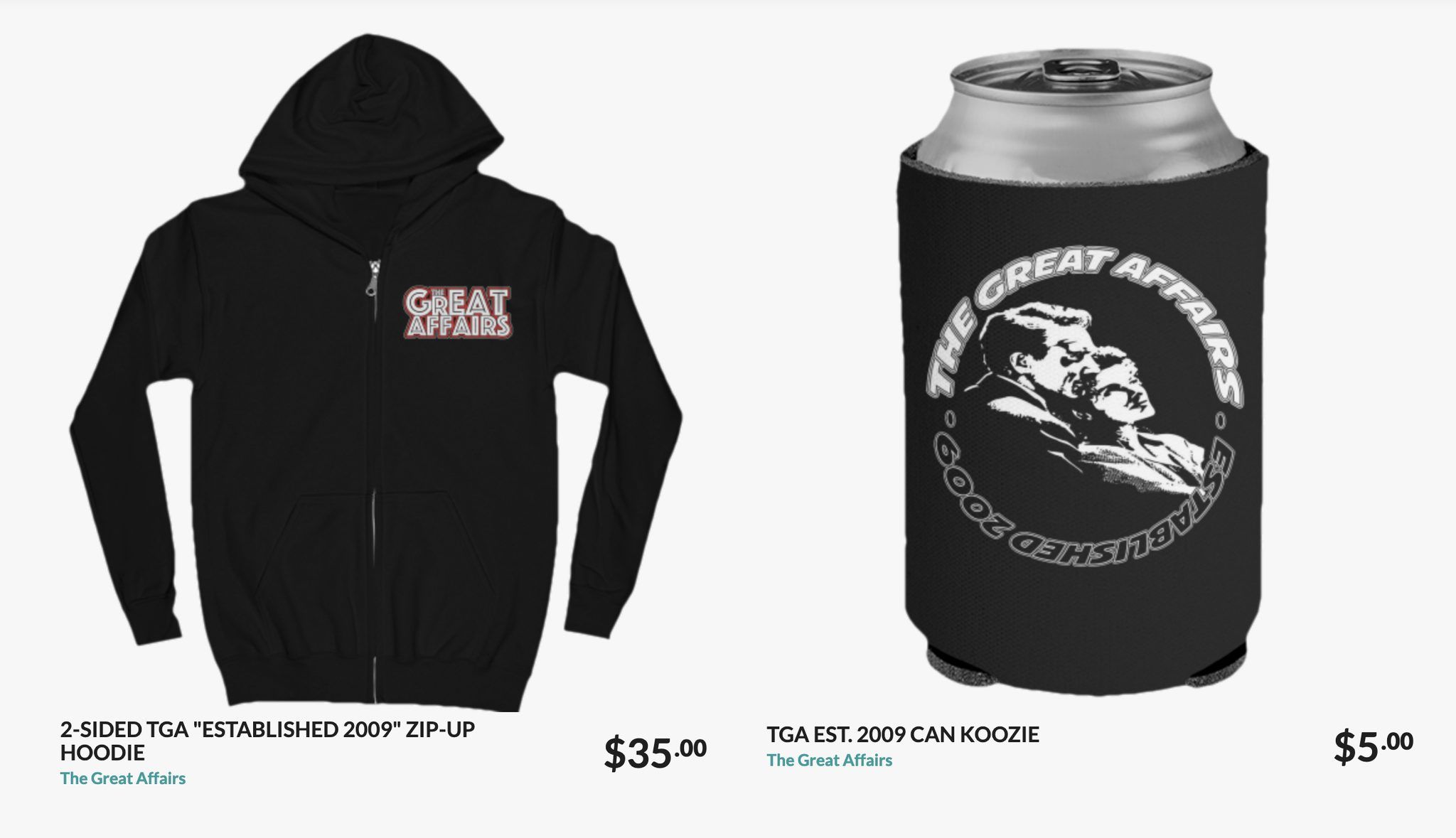 We dropped some more new merch over at our StoreFrontier page, including Hoodies and Koozies with our new "Est. 2009" seal design. You can check those out(and place your orders) HERE.
Rare slow-motion footage of us working out some of our patented choreography surfaced recently. Check THIS out, but don't try it at home, kids. We're trained professionals.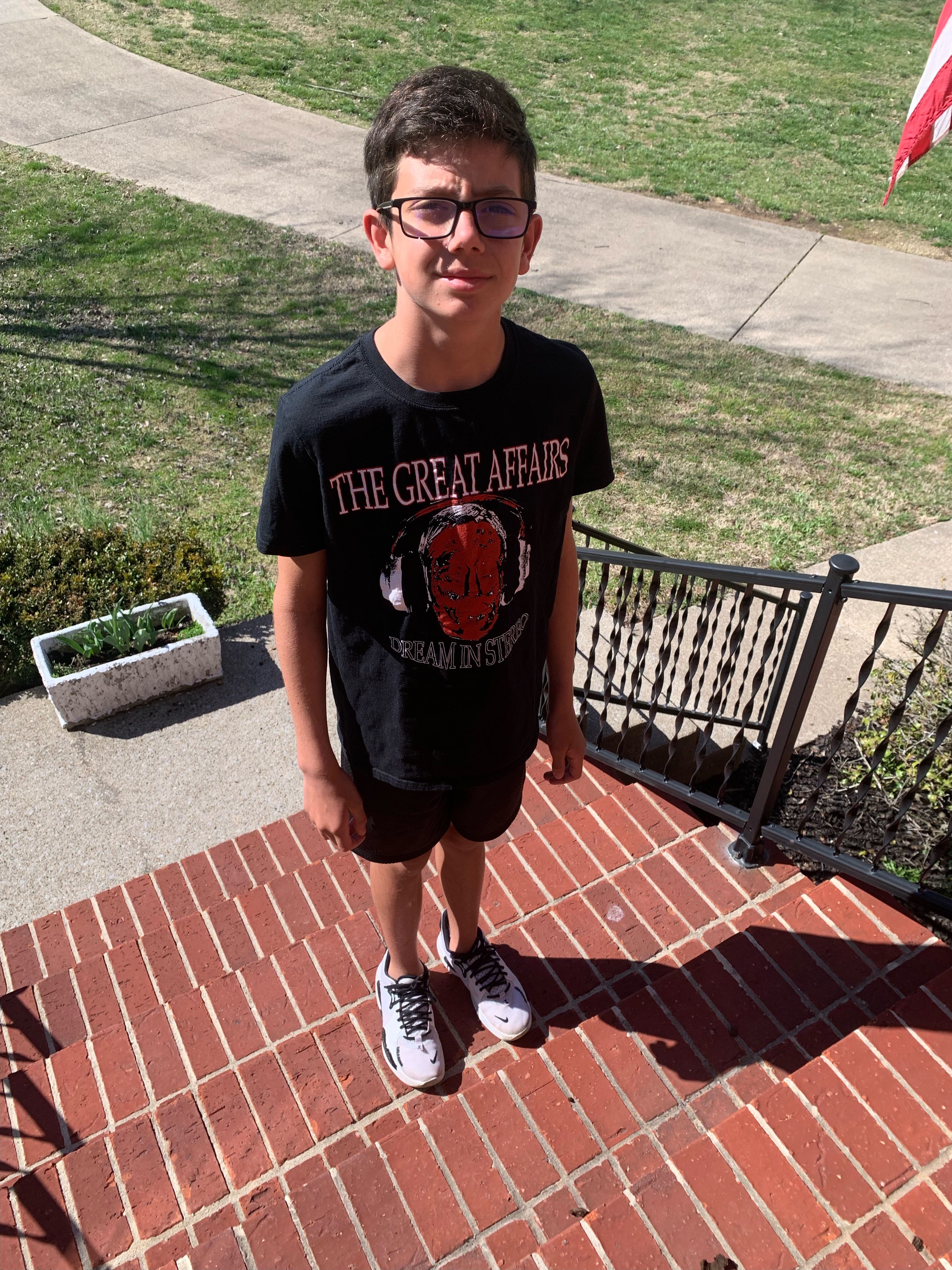 Speaking of kids, here's Logan, our newest Swag Model Of The Month, sporting a now-vintage 'Dream In Stereo' design. Logan enjoys parasailing, gardening, MMA, and betting on college sports. He can also currently deadlift 240 lbs., and recently competed in his first triathlon. Sorry, ladies, he's taken.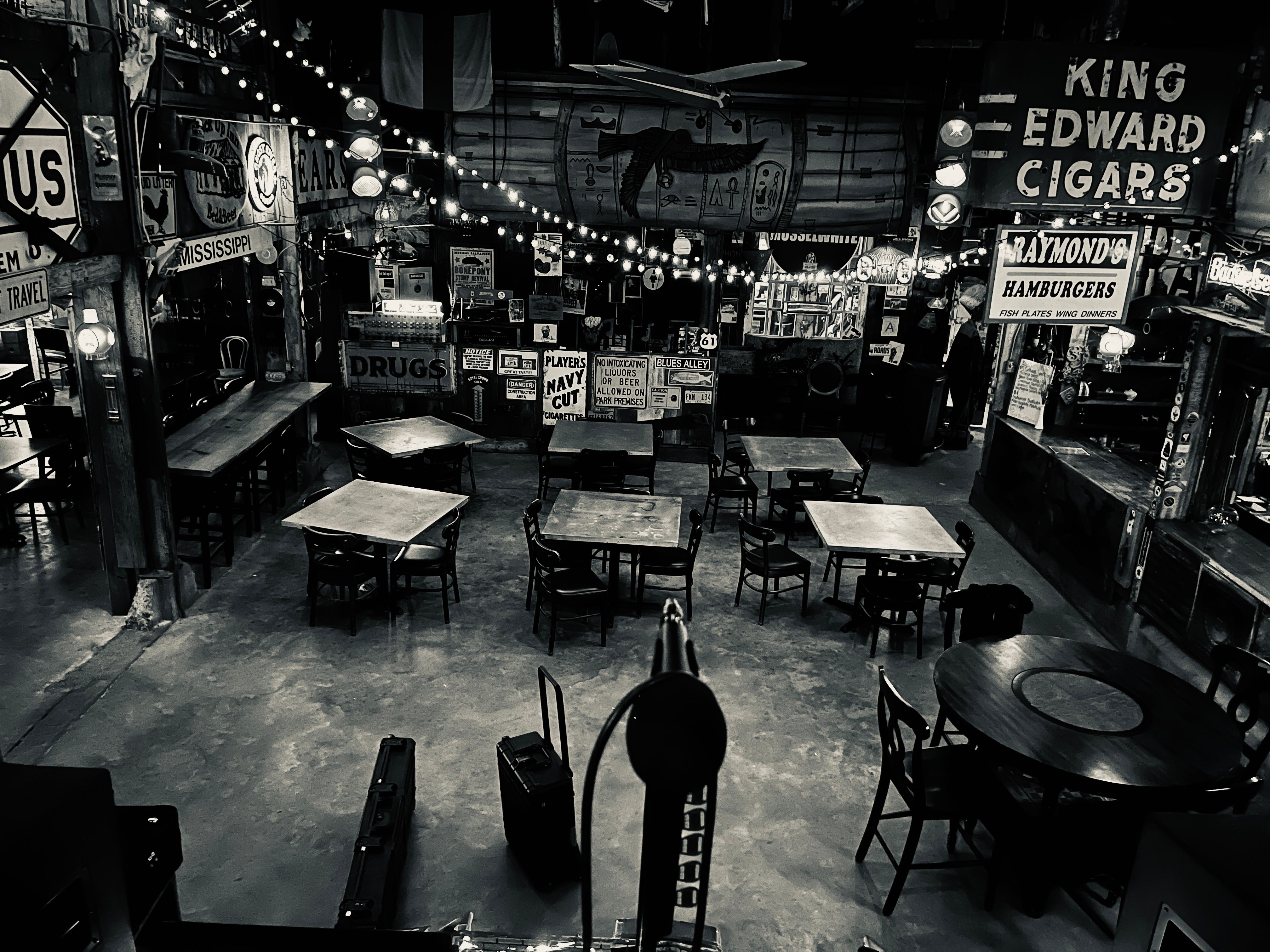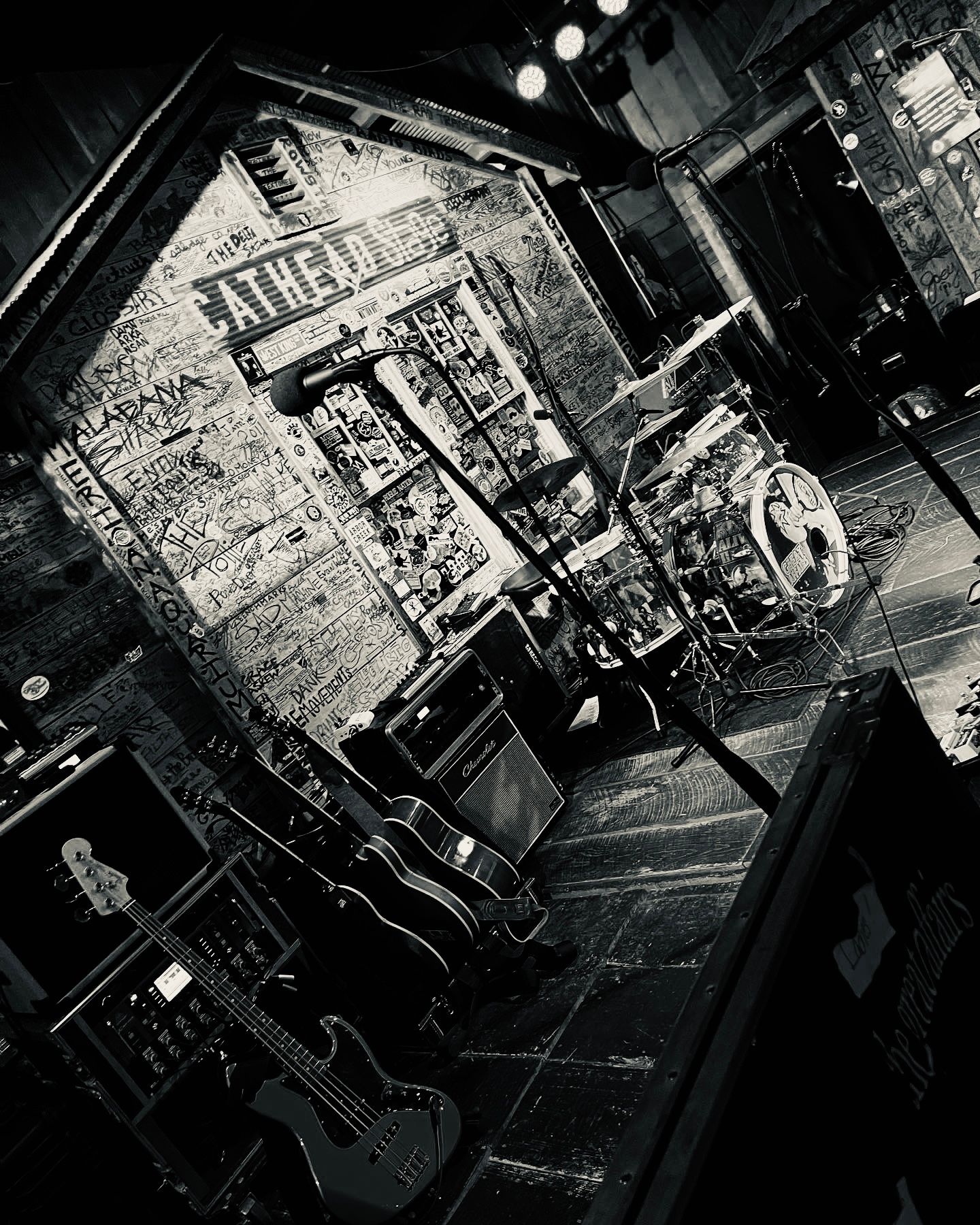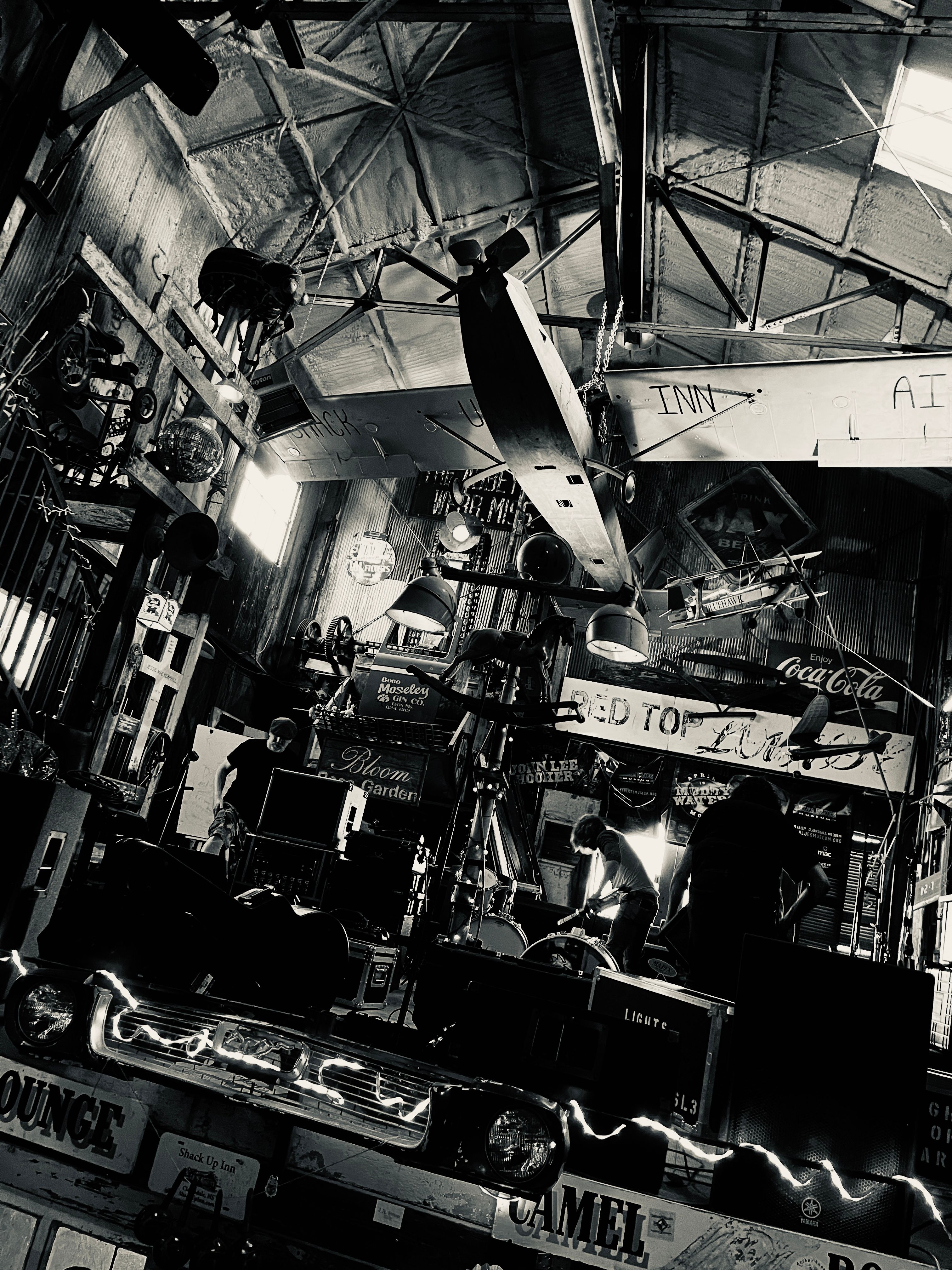 We recently hit the road for a pair of Mississippi dates, and while the shows were good, our trusty Jean-Claude Damme Van's tailpipe fell off just as we were about to roll through Memphis, en route to Clarksdale…and again IN Memphis, then once more, the next day, as we made our way to Tupelo, and finally, later that night, somewhere in the middle of nowhere, while we limped our trusty steed home. Various implements were utilized to hastily refasten our exhaust system, but HERE, see for yourself. (Note: JCDV is purring now, and has a shiny new muffler n' such, but I'm sorry to say our bank balance is significantly smaller than it was when we took off for the Delta.)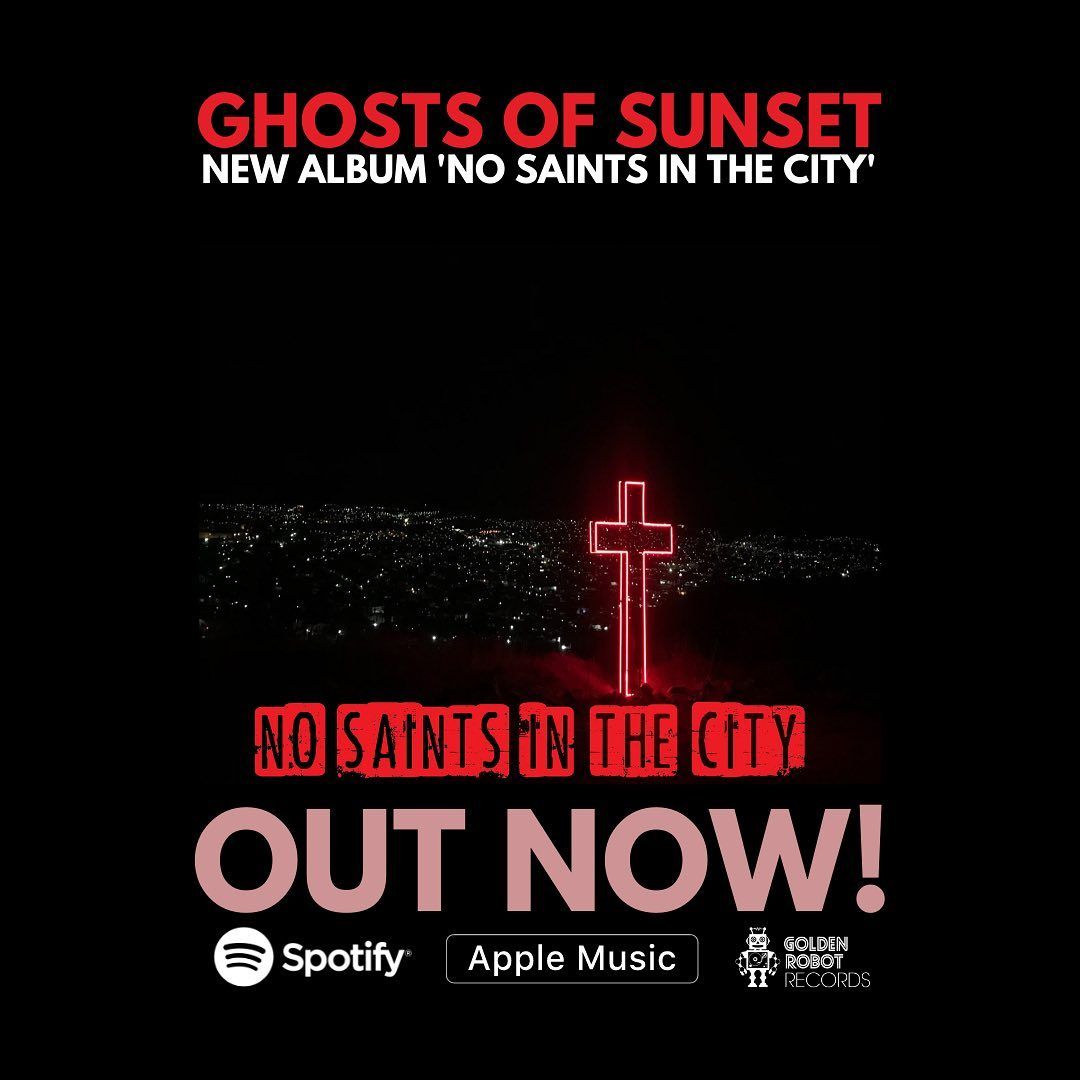 I played on a record recently, for some friends of ours called Ghosts Of Sunset. Their new LP 'No Saints In The City' is out now, on Golden Robot Records, and if you check out their current single, "The Queen Of Used To Be", you'll hear me taking a rare turn at lead guitar. Other guests on the album include current and former members of L.A. Guns, Little Caesar, The Verve Pipe, LSD, Enuff Z'Nuff, and more. It's good stuff. I highly recommend you check it out, if you dig 80's Glam Rock and/or Power Pop.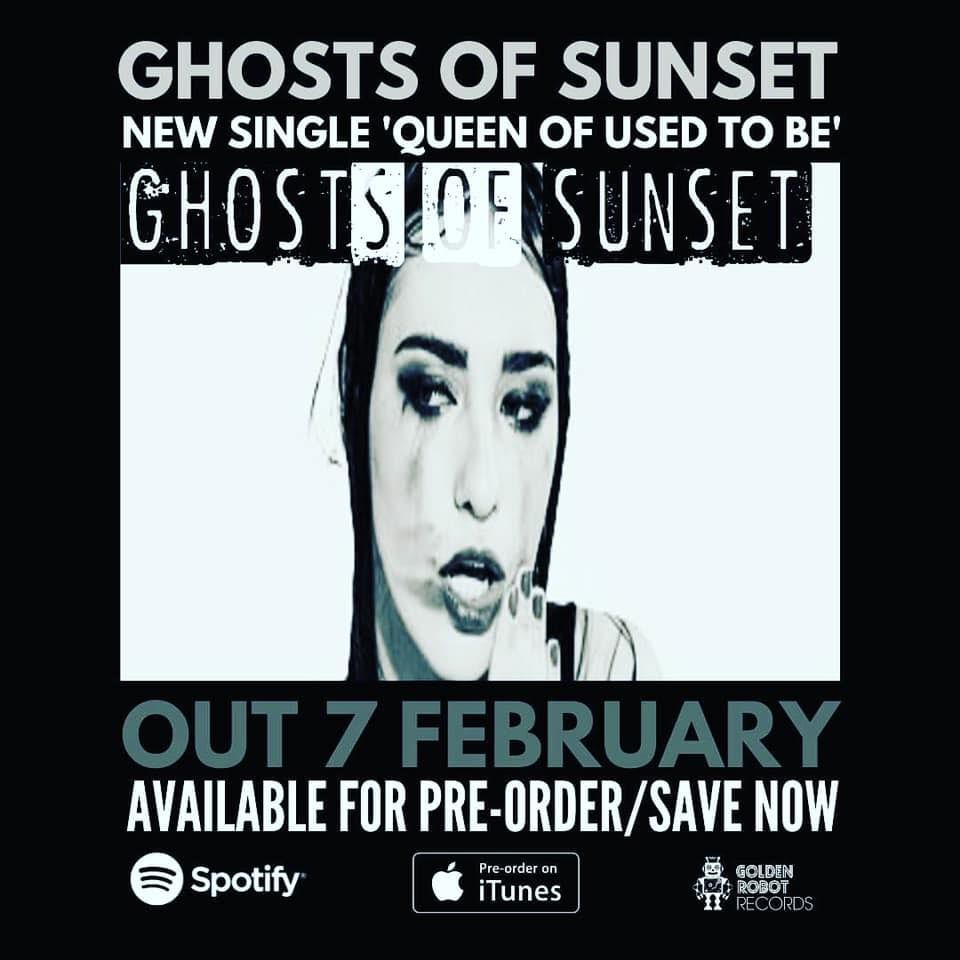 Finally, for the real news, CLICK HERE .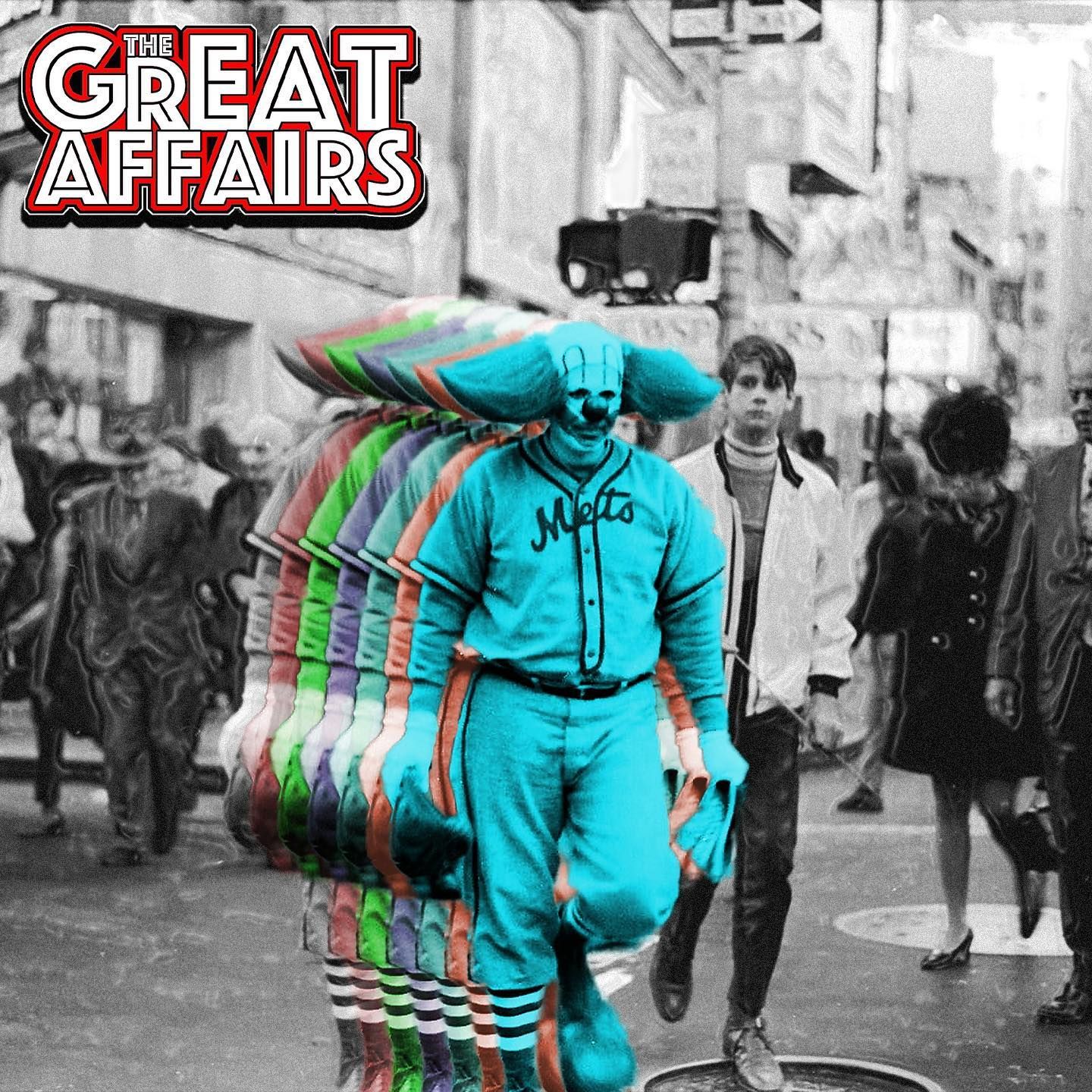 That's right, we have officially started work on Album #8.
Round One of tracking focused on getting our rhythm section's parts for 8 tunes, and now Rizzo & I will be moving on to guitars, while we continue to do some writing and haggle over what songs we wanna lay down in Round Two.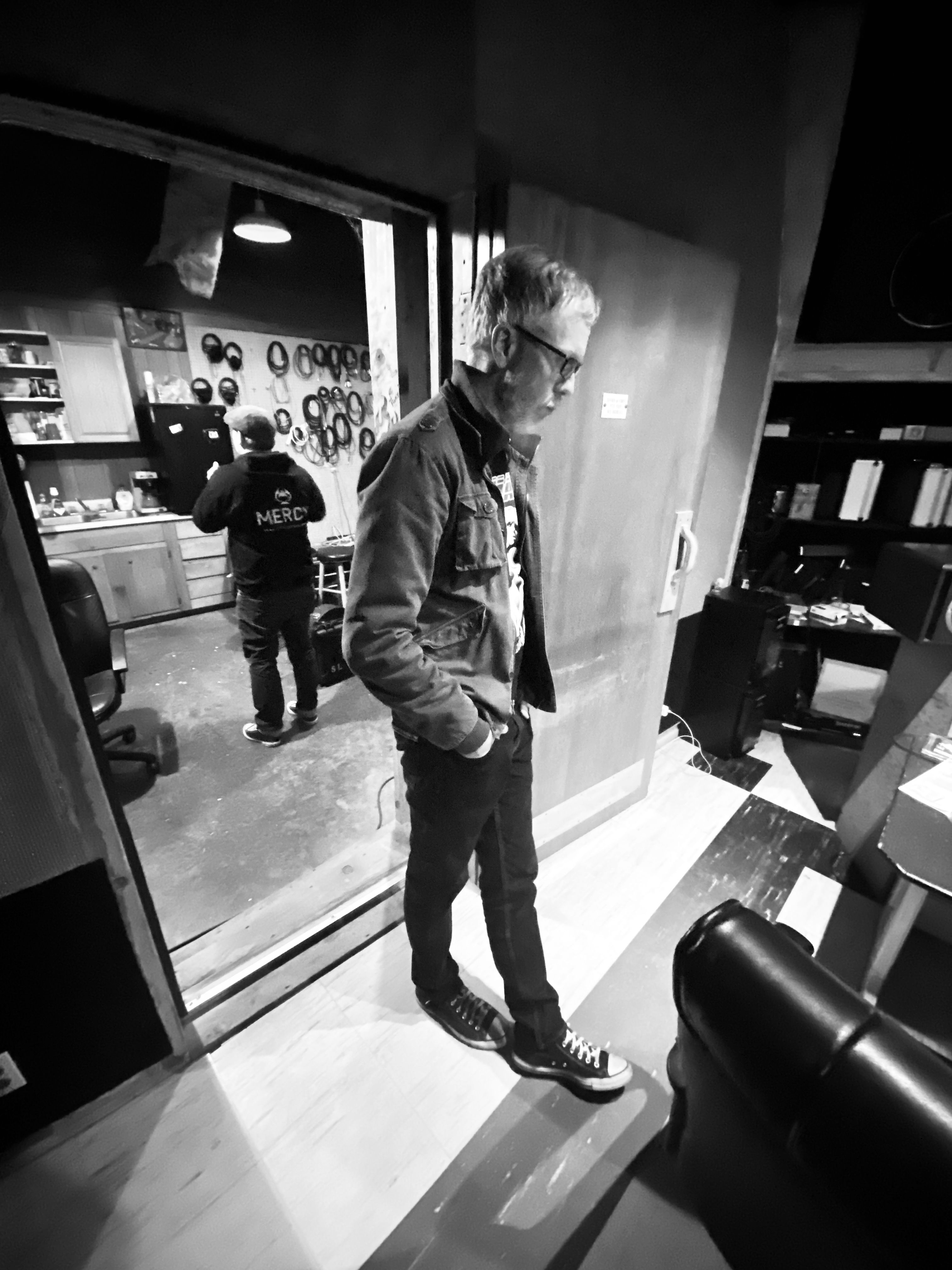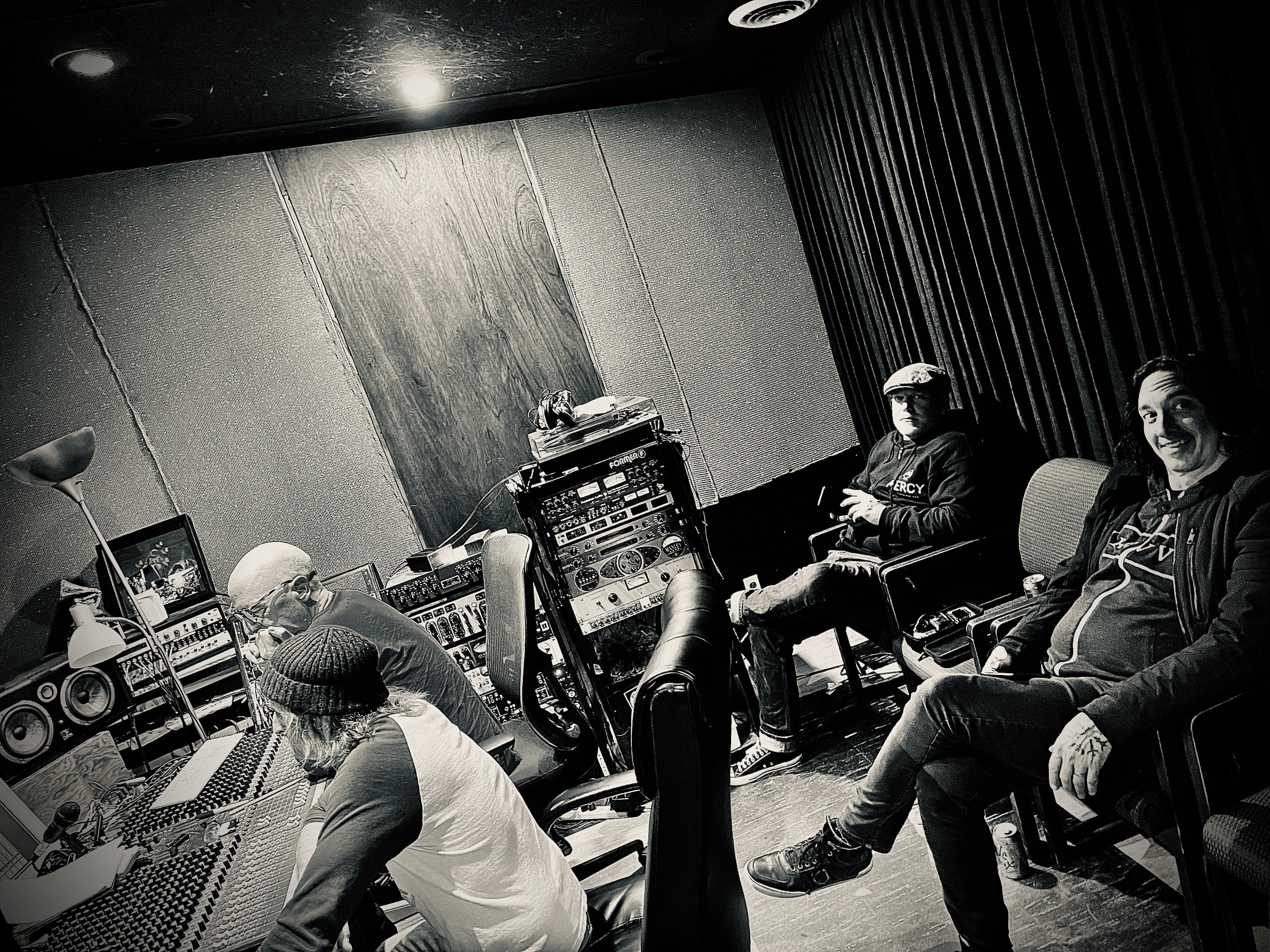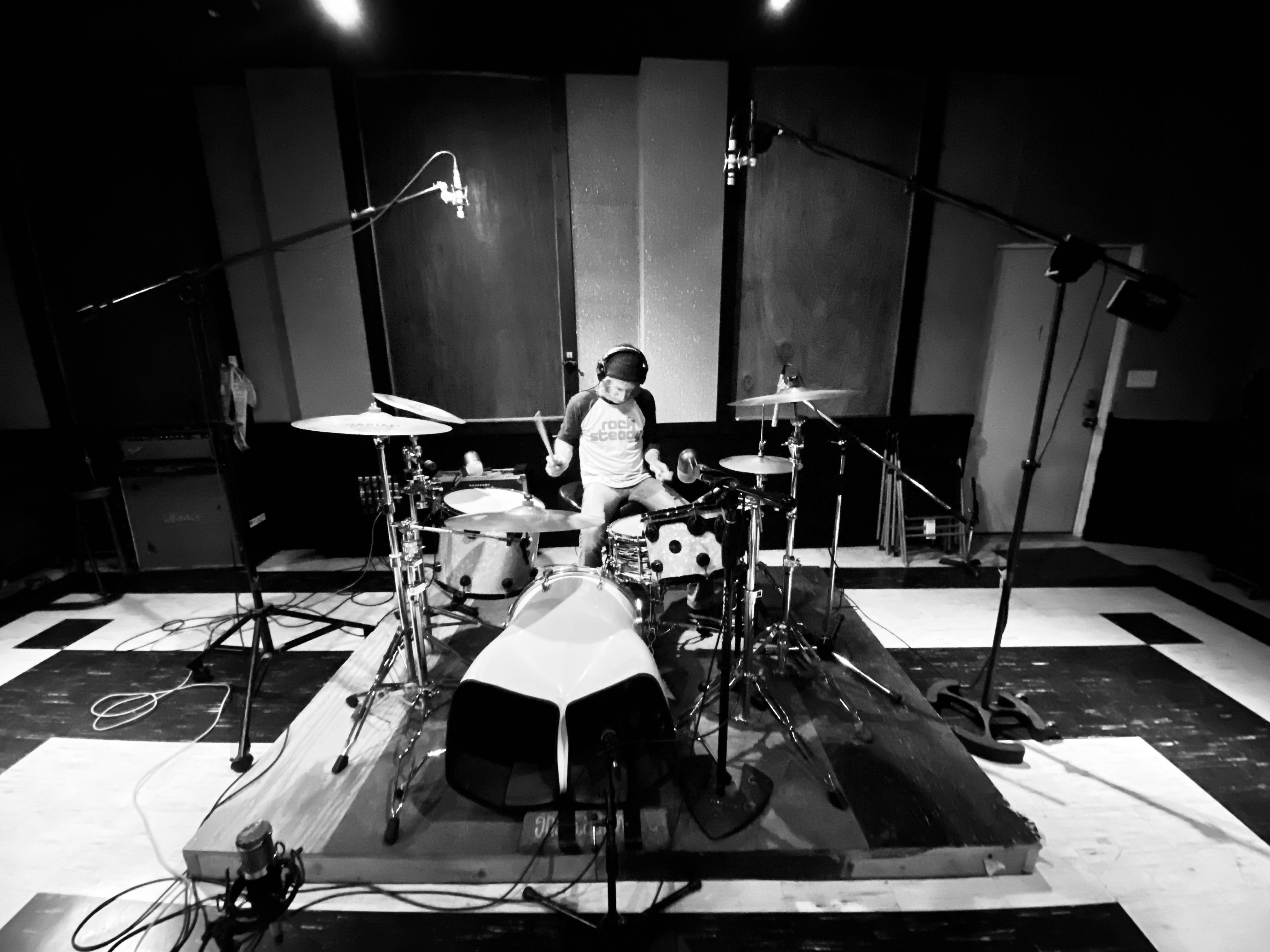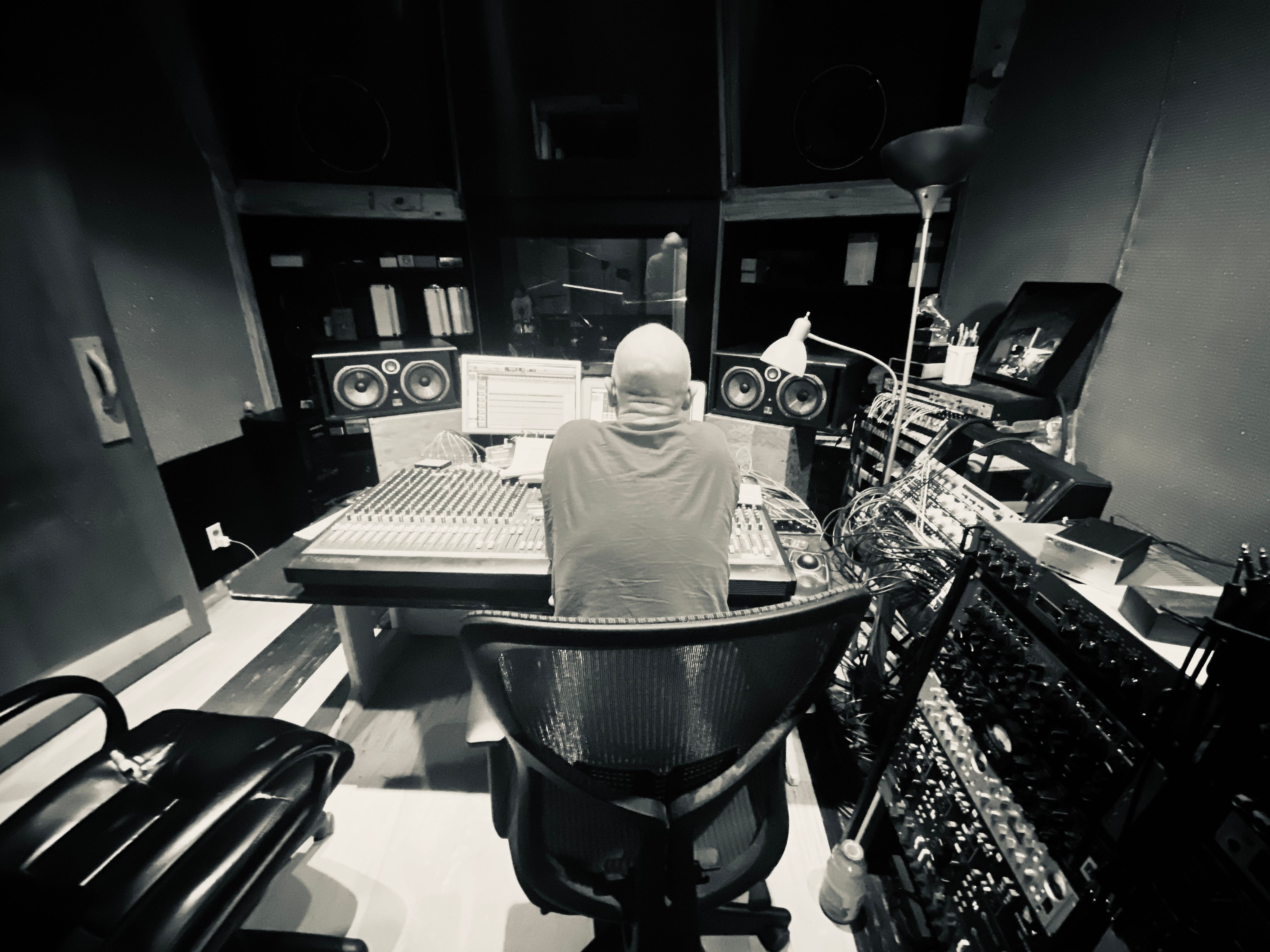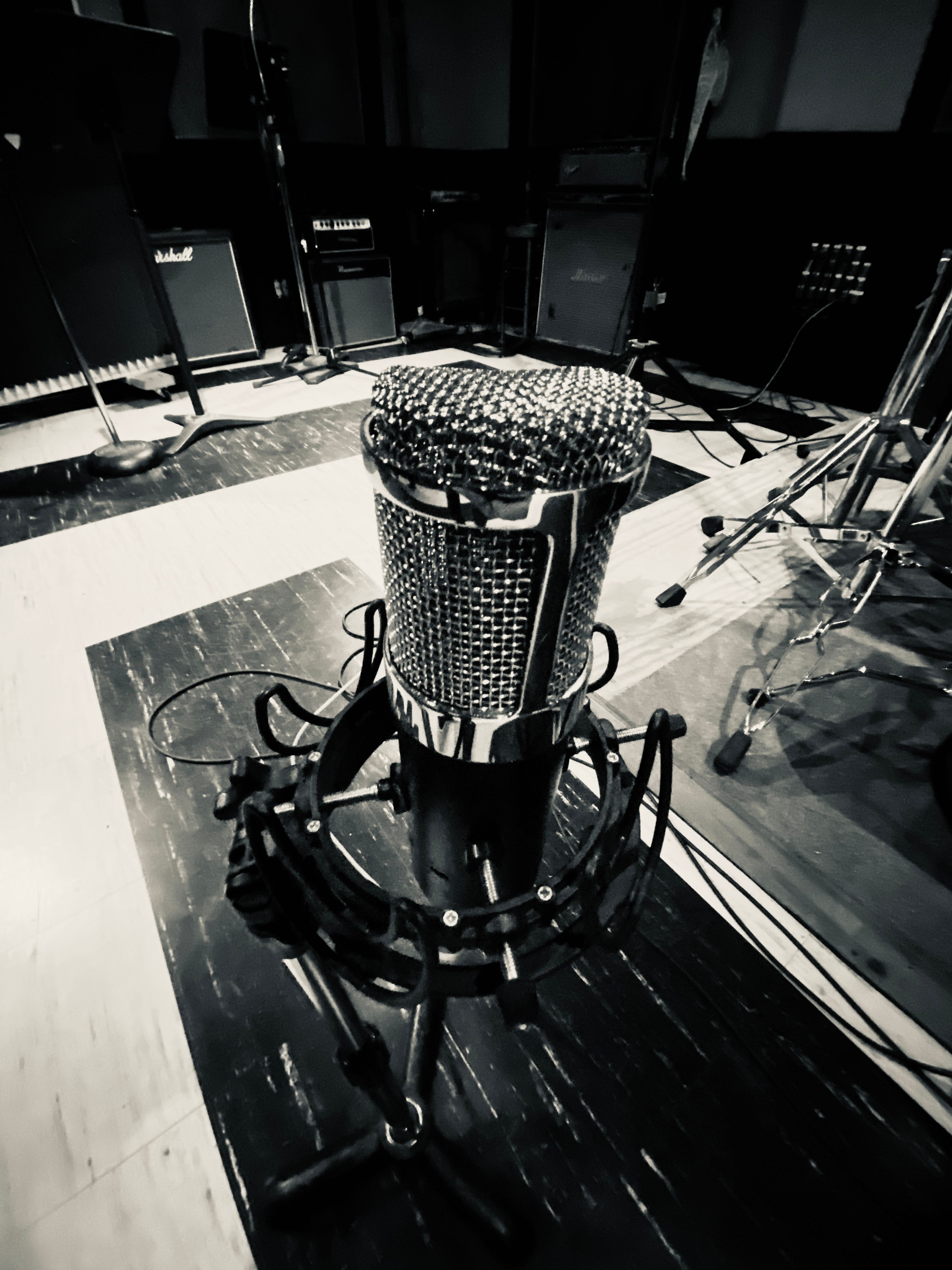 Fever Breaks, When Love Is The Drug, Sleepwalker, Way Past Sundown, Over The Moon, StrangeLuv, Gettin' Outta Sight, and Embers are in motion, but we still need another gem or two before we can declare this deal done. We might have them already, it's always hard to say, but since there's no rush, we're gonna take our time weeding through the remaining contenders, and attempting to pluck any new goodness from the ether that comes within reach.
What can I tell you about the new stuff? Well, I don't generally tend to get too excited about these things, until I notice other folks getting amped-up over the material, but this time around, about midway through the writing and demoing process, I started to get the feeling we'd stumbled into something special with the most recent batch. It was like we truly needed to knock a little of the proverbial rust off, before we could really get down to business, and once we had, some tunes materialized that were a clear cut above. As Kenny and Matt were replacing the stand-in Bass & Drums on those tracks over the weekend, it was obvious we had an especially strong grip of hooks, and I'm now officially stoked to see what we can do with them.
You'll be able to judge for yourself though, because I'm gonna guess that sometime in the not-so-distant future, you might see a new single/video appear…a little peek at what we've been up to these past few months.
In the meantime, HERE's quick clip of Kenny laying down some drums on something we call "StrangeLuv".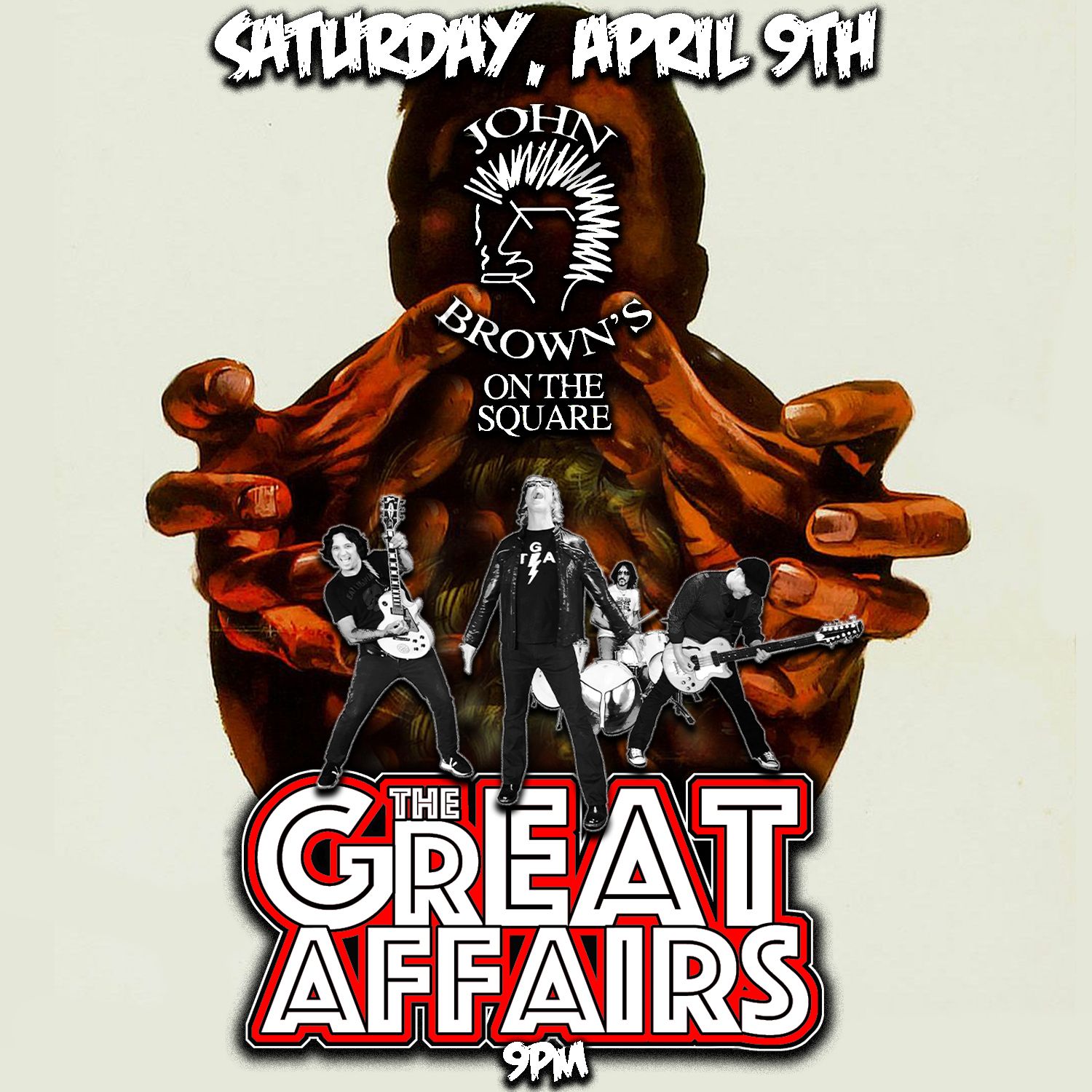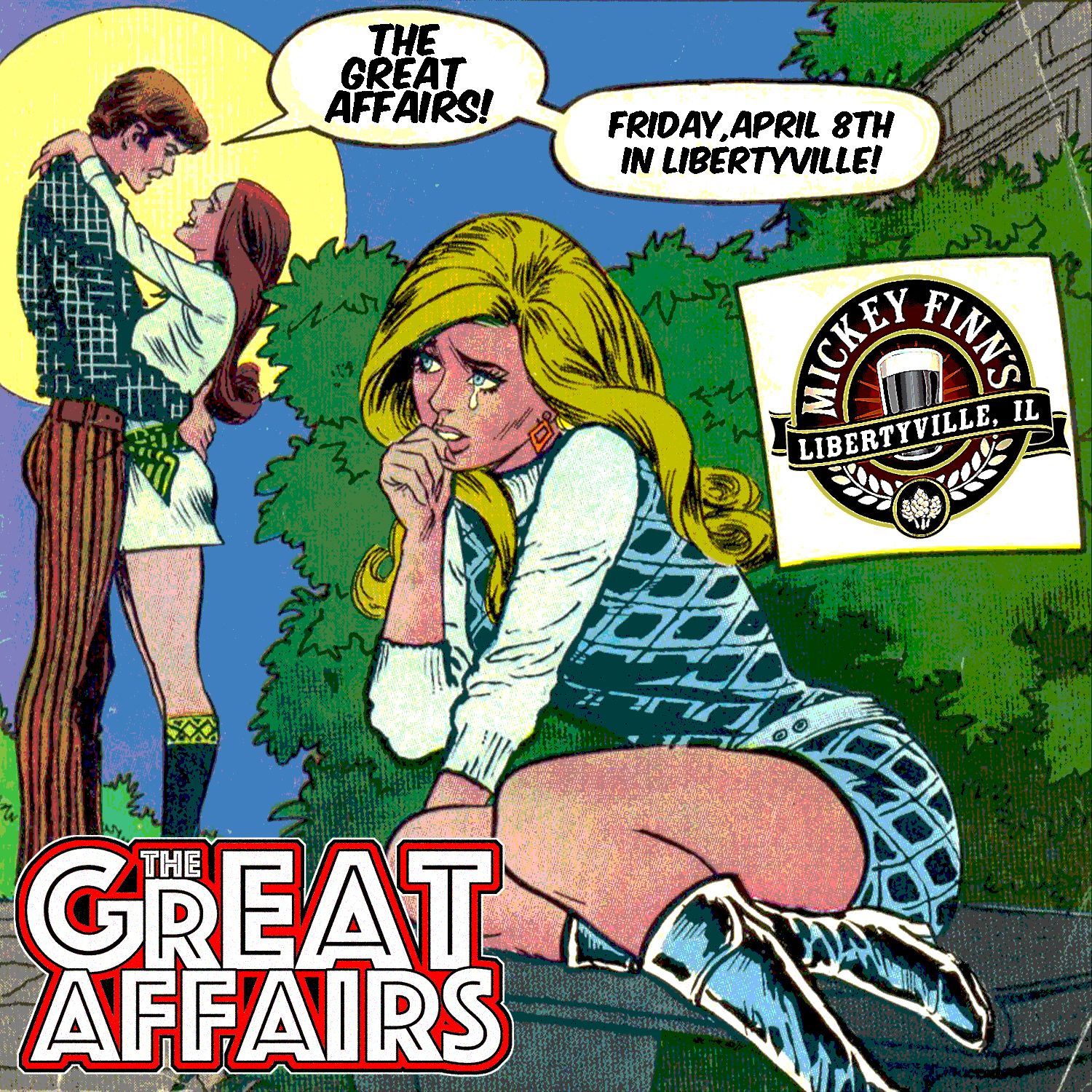 I think that hit just about everything that needed hitting, so all that's left to mention are this pair of shows in Illinois that we have coming up. It's been a couple of years since we've been able to do our thing in Libertyville, so we're really looking forward to that one, and we'd play John Brown's joint once a week if they'd have us, but John can only handle us in small, somewhat infrequent doses. Maybe if Matt got him an uncompromised box of chocolates…
  Be good to each other,
 D.