Saturday night. THIS Saturday night, specifically, the 21st of January.
On this particular evening, we'll be hitting the stage at The Mockingbird Theater in Franklin, TN, for our first official engagement of 2023.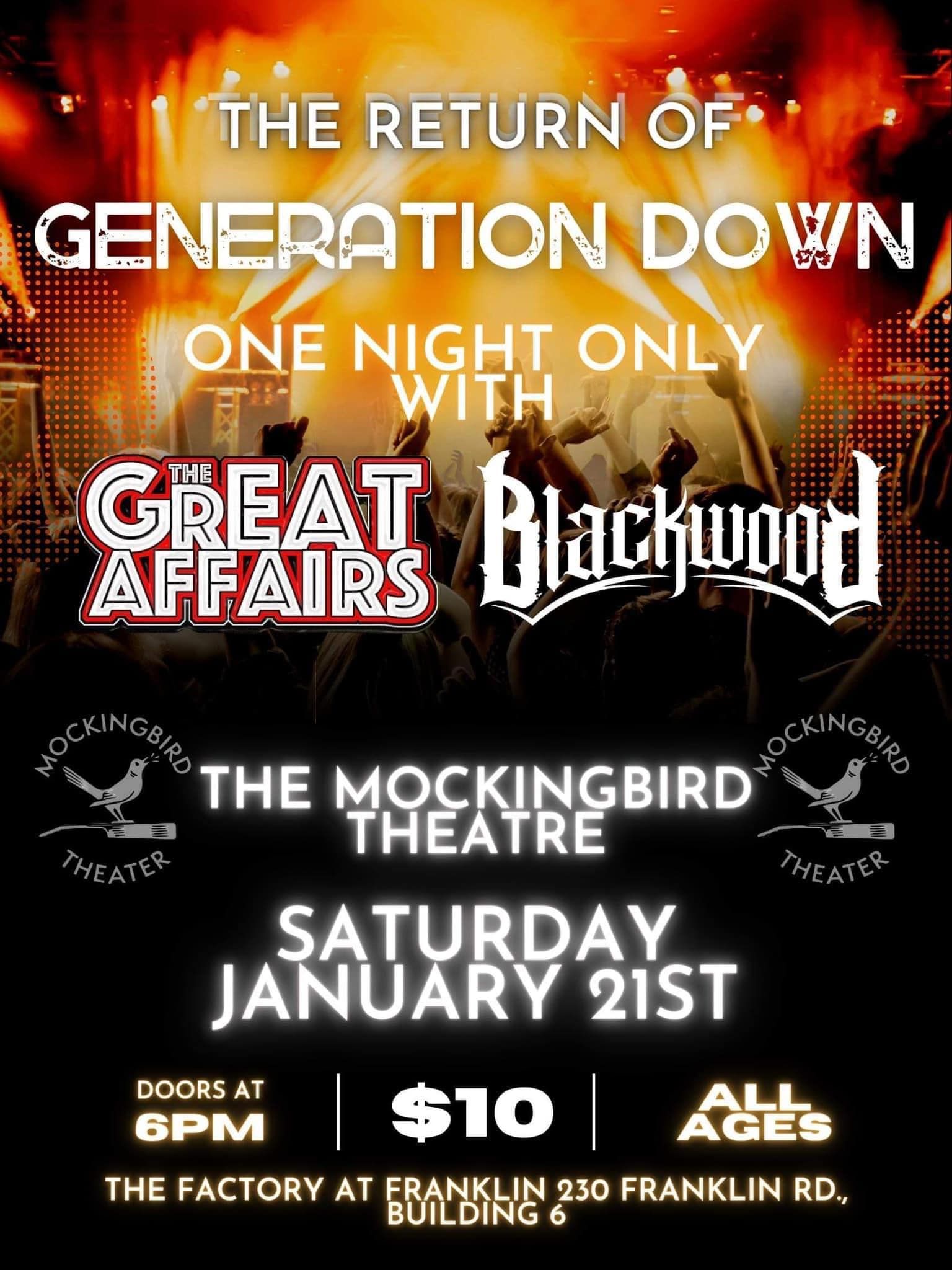 A resurrected Generation Down will be leading the charge, with doors scheduled to open at 6PM, and their long-awaited return due to commence at 7 sharp.
Once they're done reintroducing themselves to the masses, we'll take over, for a solid 45(ish) minutes of that thing we do that's made us a household name in McMullen, AL (Population: 9).
Our new friends Blackwood will close out the night.
You get the whole kit & caboodle for just 10 bones at the door, plus it's All Ages, so bring the kids AND Granny, if she's spry.
Beyond that, there's not much I can tell you other than we're still working toward the completion of this long-forthcoming LP, as well as refreshing our live show for the new year, with the details of both these endeavors remaining top secret for the time being.
Until the veil is lifted, be good to each other.
Cheers,
  D.
p.s. Illinois & Mississippi, we'll see you soon.