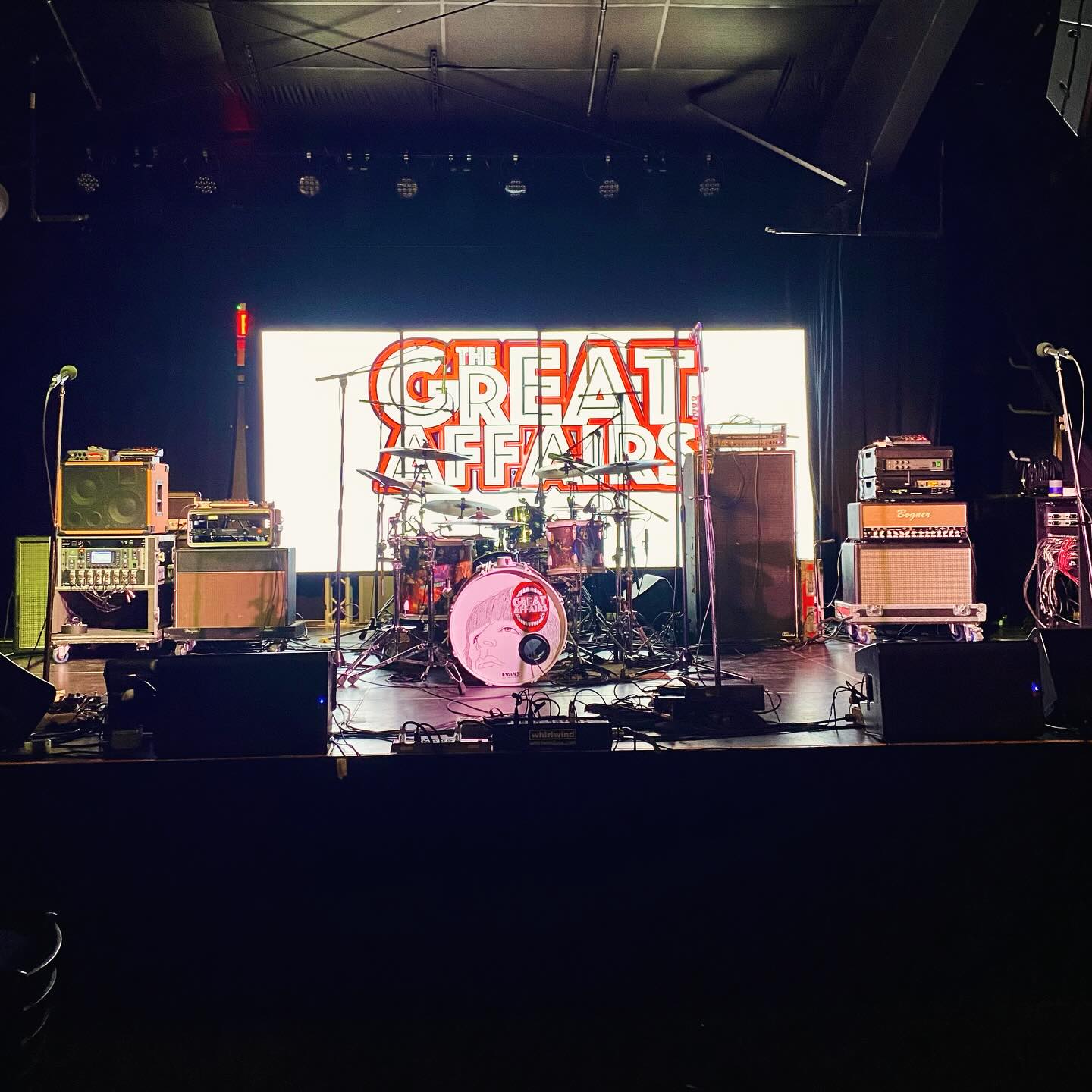 How did you folks give thanks this year?
Me, I went to the beach, popped into an oyster bar and got lesson in pistol-cleaning etiquette, spotted what I think was a dolphin from our balcony, and witnessed my first legitimate spit-take.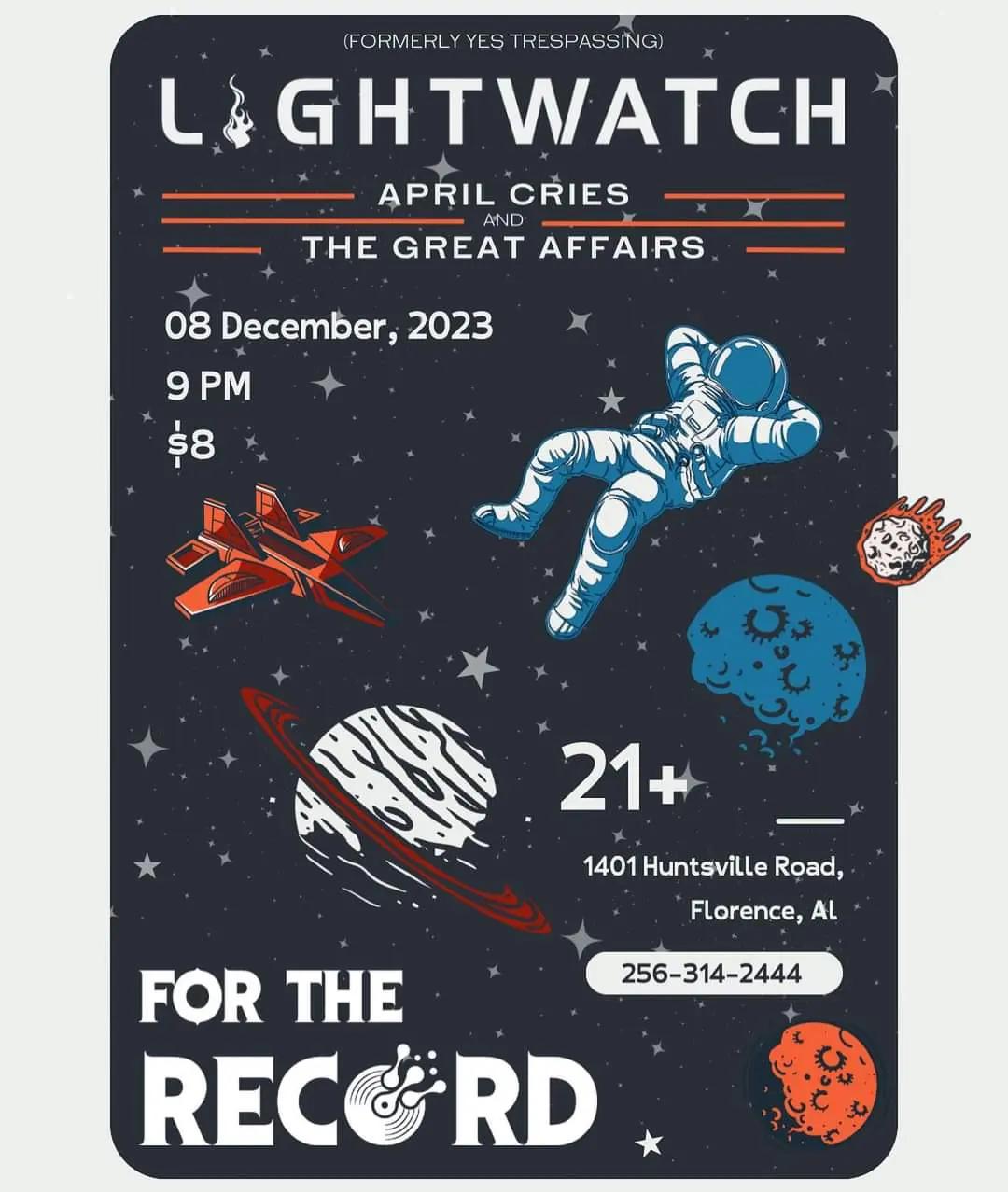 A little re-set was nice, but we're back at it now, and gearing up to do our last two shows of the year. One's a return visit to For The Record Music Hall in Florence, AL, where we'll be sandwiched between April Cries and Lightwatch on Friday, December 8th, before hauling it to a private event in Bowling Green the next day, to turn in our final 2024 performance.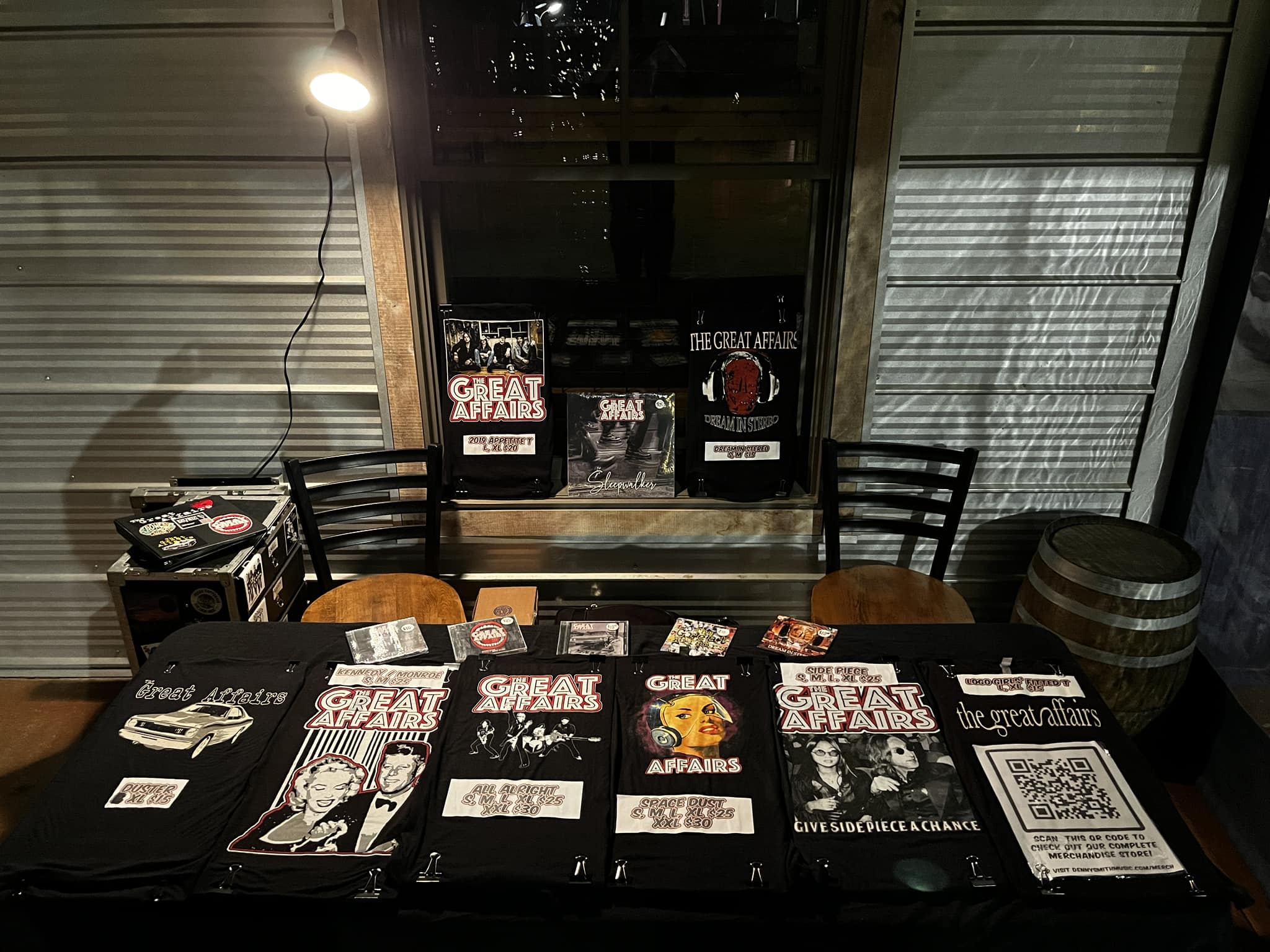 Between trips to various post offices, shipping out copies of 'Sleepwalker' (The first pressing of the CD is officially sold out, BTW), we squeezed in a run up to John Brown's On The Square, in Marion, Illinois, and a support slot with Classic Rock legend Pat Travers at Hop Springs Beer Park in Murfreesboro, TN.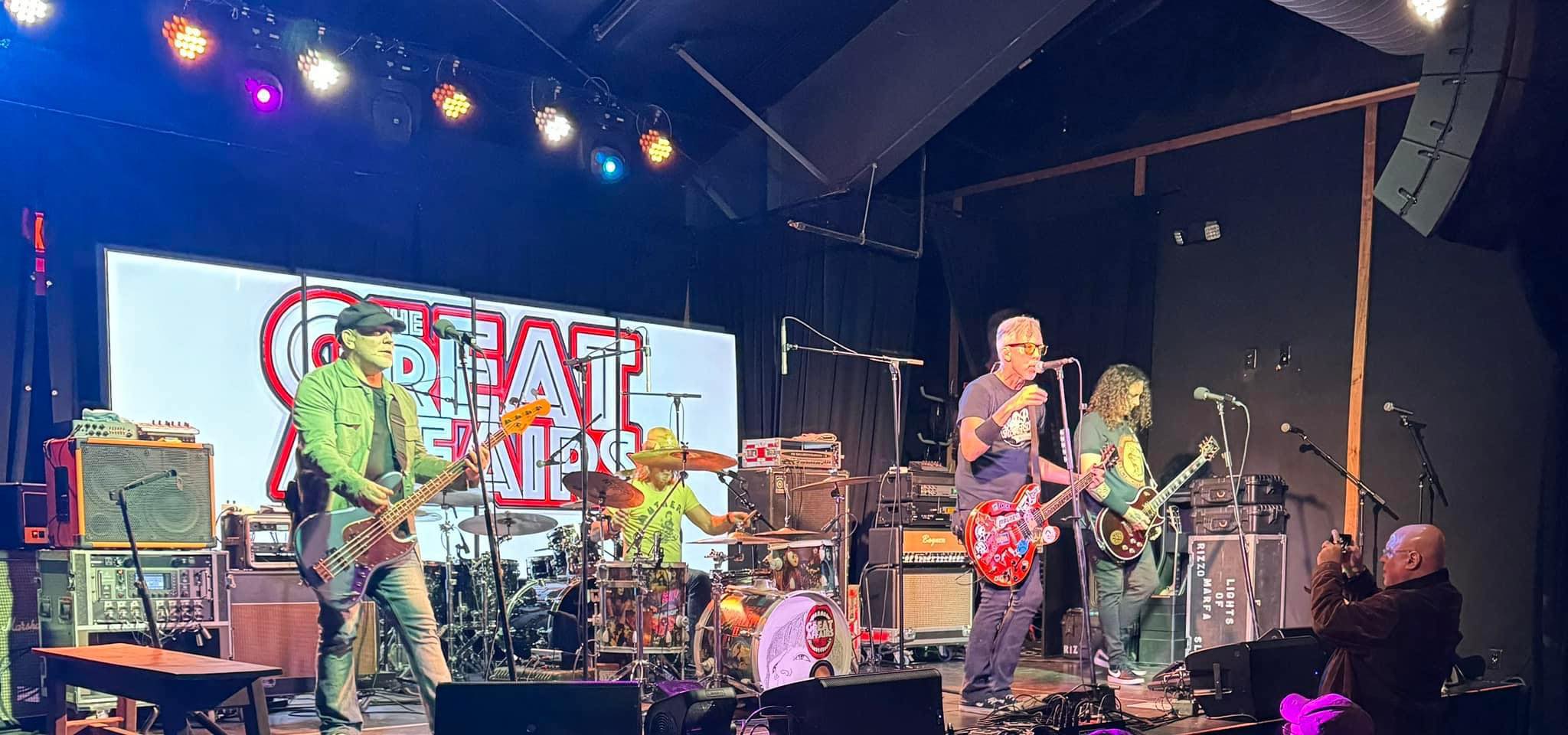 We also did a few new podcast appearances, some of which you can actually view, while others exist in mere audio.
I talk 'Sleepwalker' with A-Sides HERE.
Kenny & I hang with the Ages Of Rock guys HERE.
Corey discusses post-classic DIO albums with A-Sides HERE.
I join Viking Stew for an episode of his Hammer Away Podcast HERE.
Oh yeah, before anyone asks - Yes, the "When Love Is The Drug" video is still in production, so please stay tuned for updates on that. In the meantime, 'tis the season, so let's revisit this Holiday gem, shall we? SANTA LOST MY LIST
Speaking of Santa, my Christmas came a bit early, in the form of this badass, illuminated sign my buddy Woody had made for me! Check it out!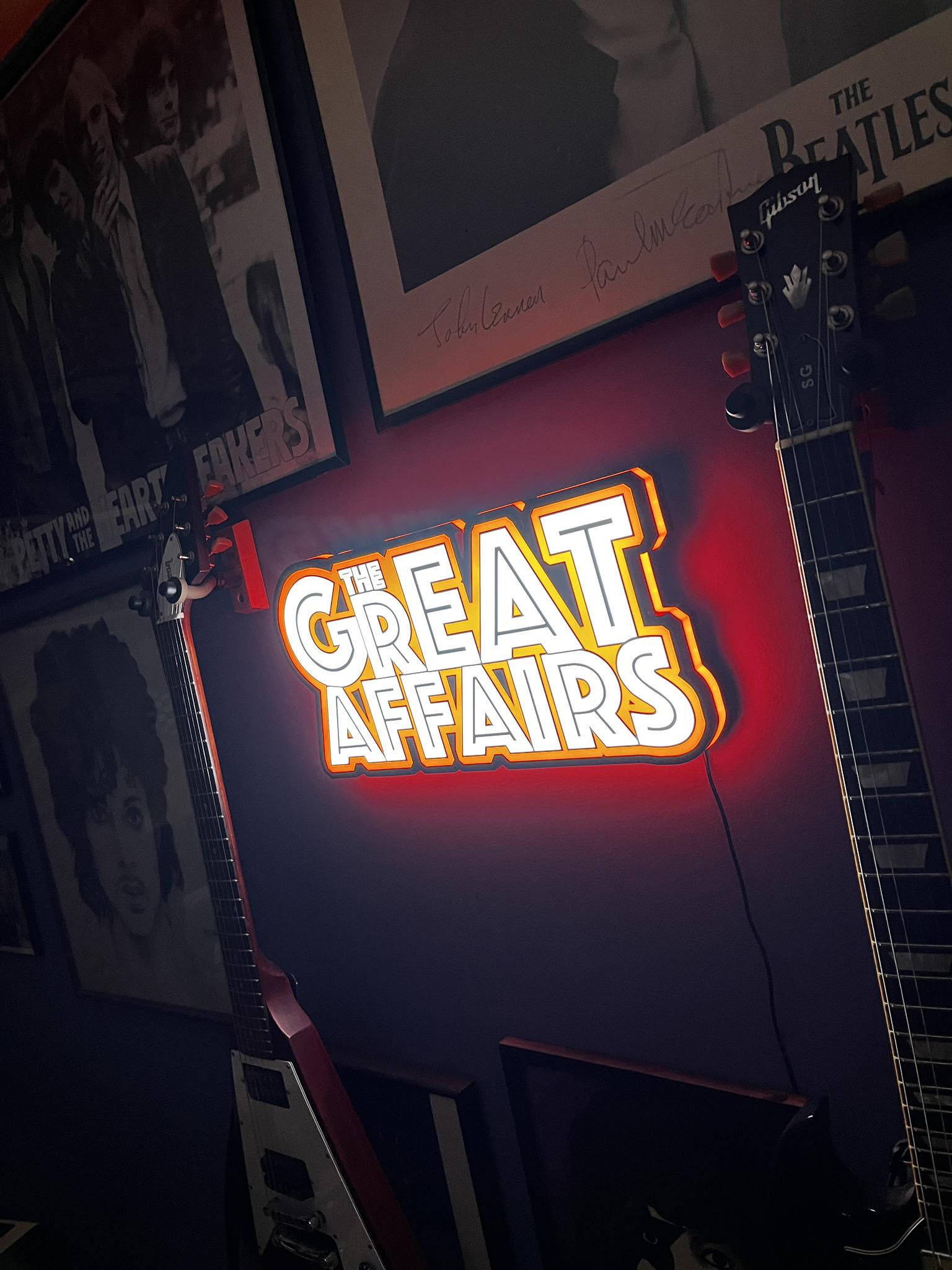 Hopefully Ol' Saint Nick treats you all so kindly, but remember, there is no greater gift to be given than the ones you'll find right HERE.
I honestly can't say yet what 2024 might hold for us as a band, but as soon as we get some idea of that coming into focus, I'll be sure to update you here, and via all the socials….well, except Twitter, or whatever that's called now - too much political blather going on around those parts for me.
Stay warm, and as always, be good to each other,
Denny
The Great Affairs