In case you haven't heard…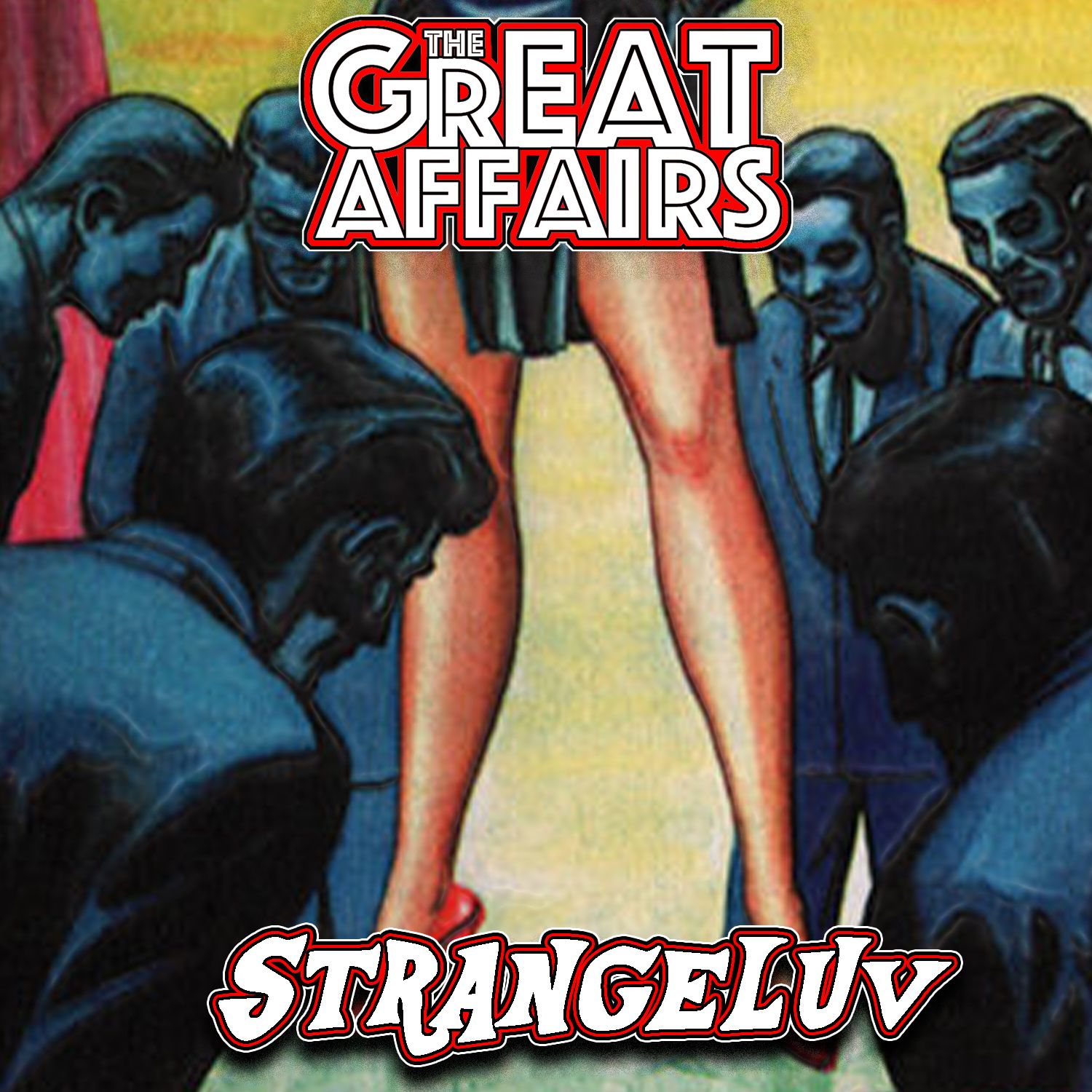 StrangeLuv is out there, ready to be streamed straight into your ear-holes via whichever service you fancy. This HearNow link is a good way to peruse a few options, if you're not yet affiliated with any one platform in particular. 
To those of you who've already been spinning the sh#t out of our latest, and the new EP attached to it, we salute you, and hope you know that your patronage is sincerely appreciated. 
I'm gonna be honest and admit that I'm having a hard time keeping track of all the stations and shows who've been adding the new single(plus I may be a bit addled from working out in the yard for a few hours today, and currently wading through a slight fog as I type this), but if any of you media folks are reading this, please know that we really appreciate all the love, and can't wait to get the next release out to you soon.   
We've been taking our time with this batch of material, in the interest of being certain we deliver a worthy followup to the last record, and; with any luck, a little something special, something that builds upon our previous work, but also shows we've still got a few new tricks up our sleeve.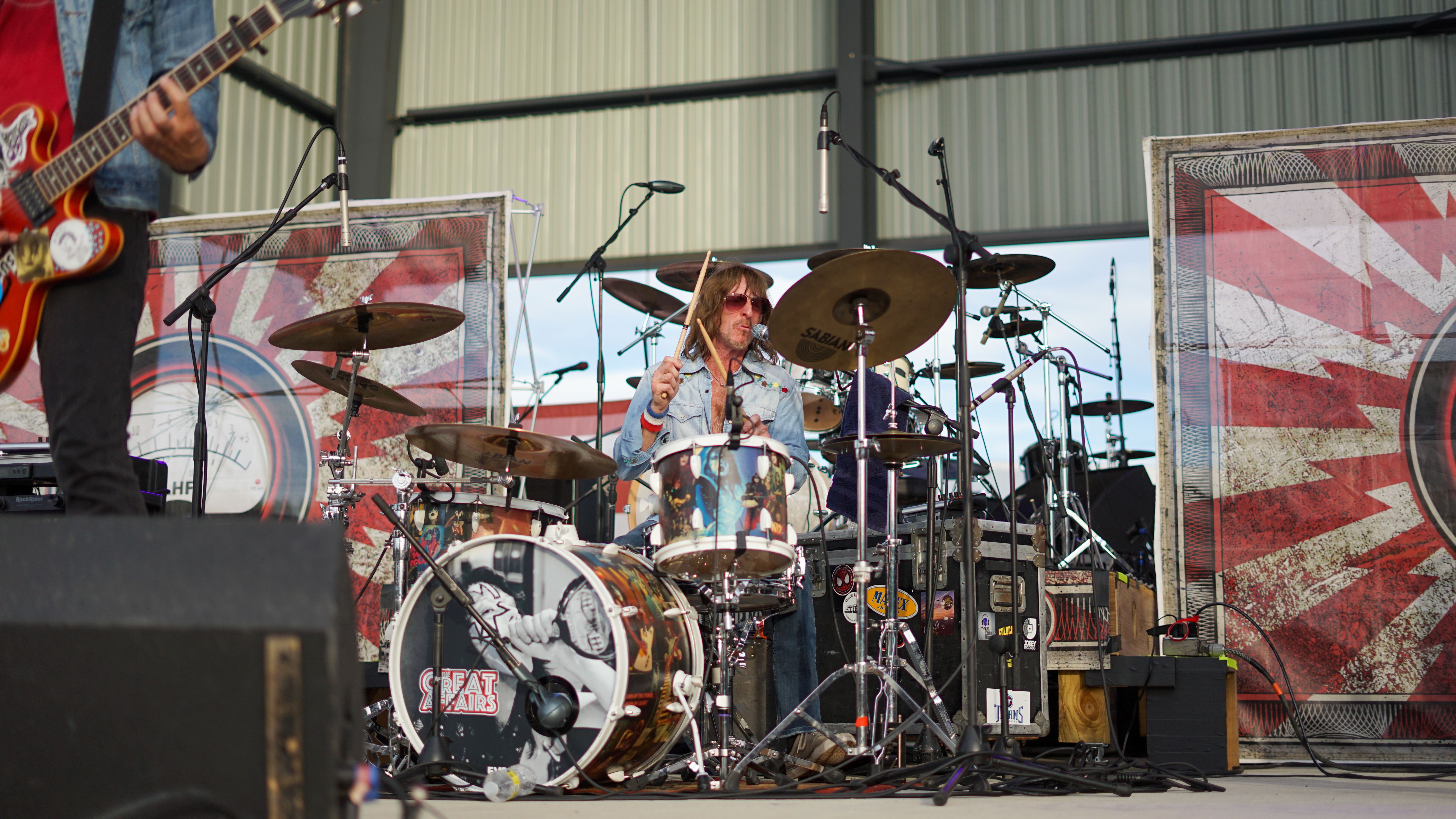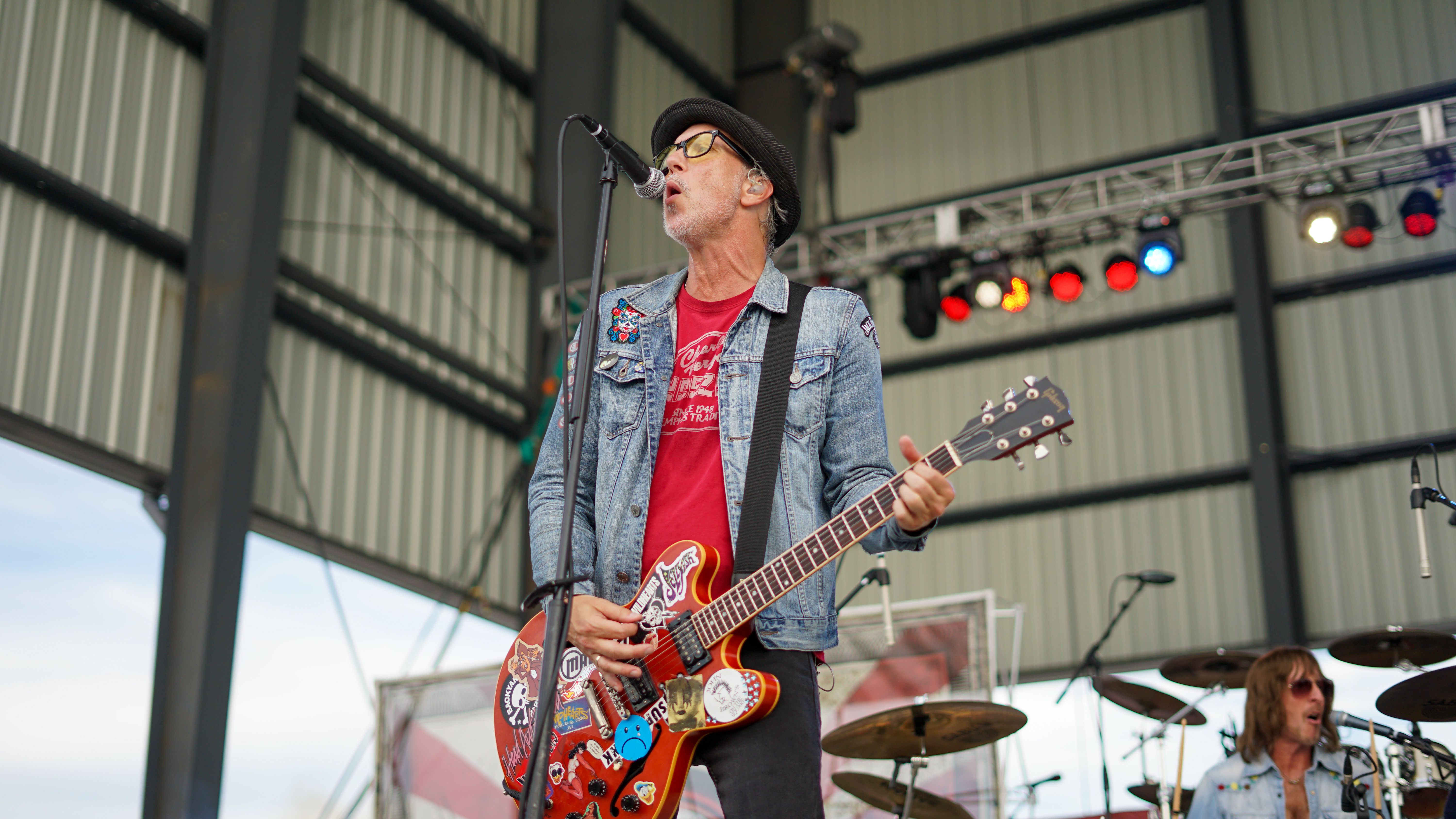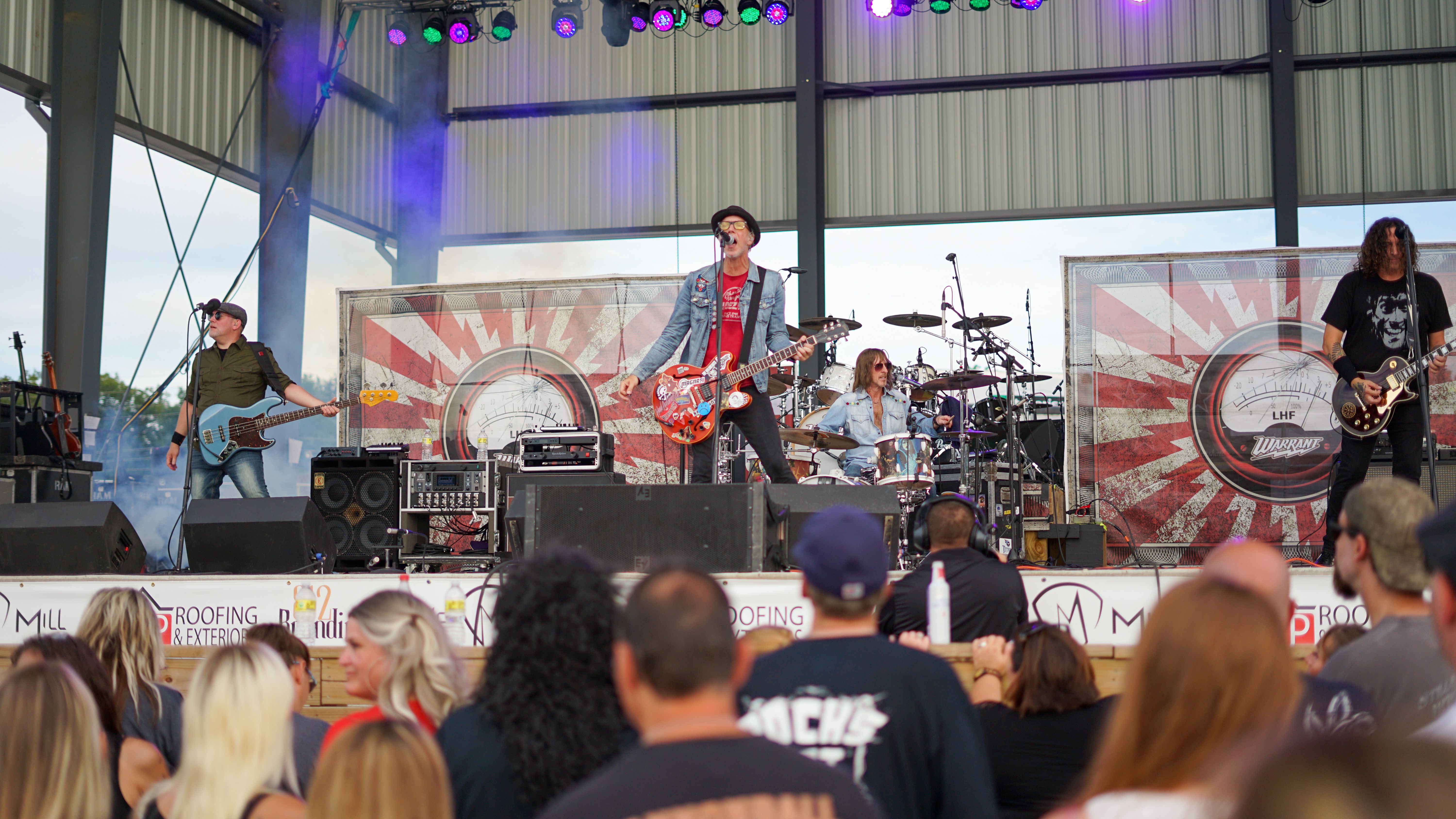 Photos by Michael Winstead
We did crawl out from under our rock long enough to make a mess of new friends in Indiana last month, supporting Warrant & Skid Row at The Mill in Terre Haute. We scored perfect weather, and a helluva stage to ply our wares on, with a good 3000+ folks in attendance, most of whom had no clue we'd be there, or any idea what to expect. You can hear about the show HERE, as reviewed by Chuck Speer for The Rock And Roll Geek Show podcast. 
You can also check out some cool video from the show HERE, including drone footage of all three bands.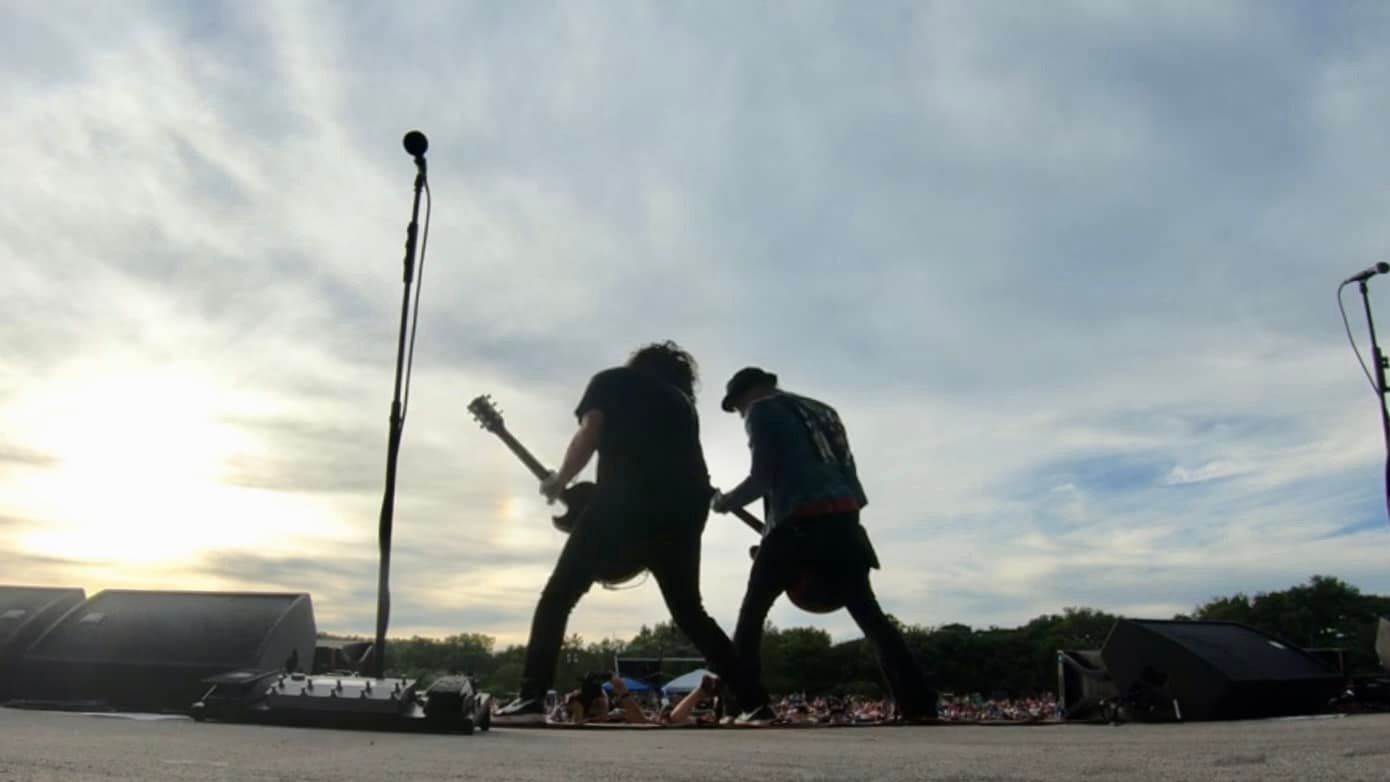 As soon as we got back, I dove right into finishing up a few more vocal tracks, Rizzo & I banged out guitars on another tune of Kenny's, and our trusty Engineer and Co-Producer Michael Saint-Leon gifted us with a fresh mix of a track our buddy Stacy Hogan(Sin Shake Sin/Midnite Mantics) guested on, and it's ridiculously epic. So, we're getting close…6 songs mixed, 4 others in various stages of completion, and maybe one or two more to kick around yet…but close, I swear.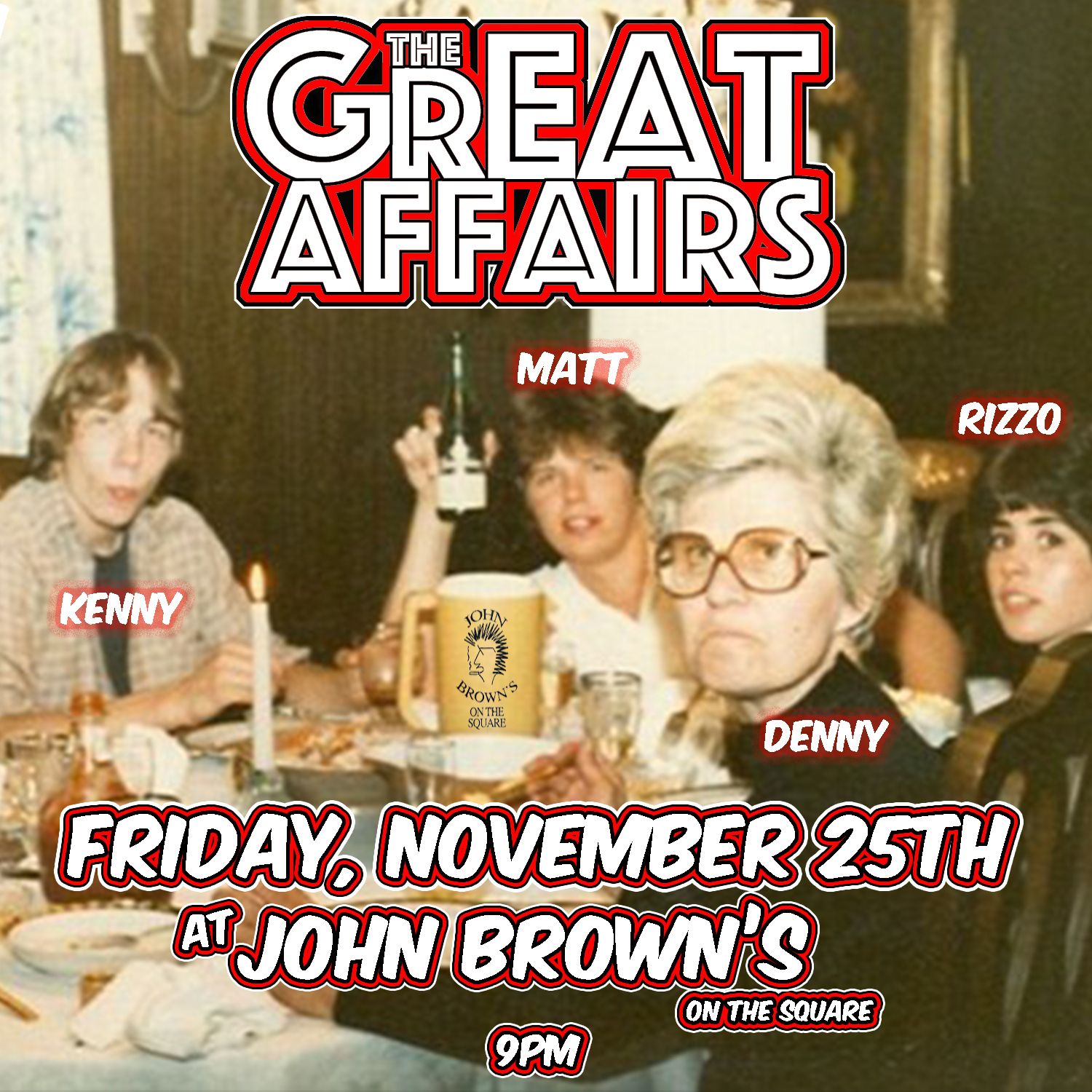 We're gonna spend the next month or two focusing on the studio. As of this transmission, we've only one commitment on the books that will force us to break away momentarily, and gas up the van - our semi-annual tradition of celebrating the night after Thanksgiving with the gang at John Brown's On The Square in Marion, IL. Otherwise, it's nose to the grindstone until this thing can be declared a wrap. 
Cheers…and as always, please be good to each other, 
 Denny