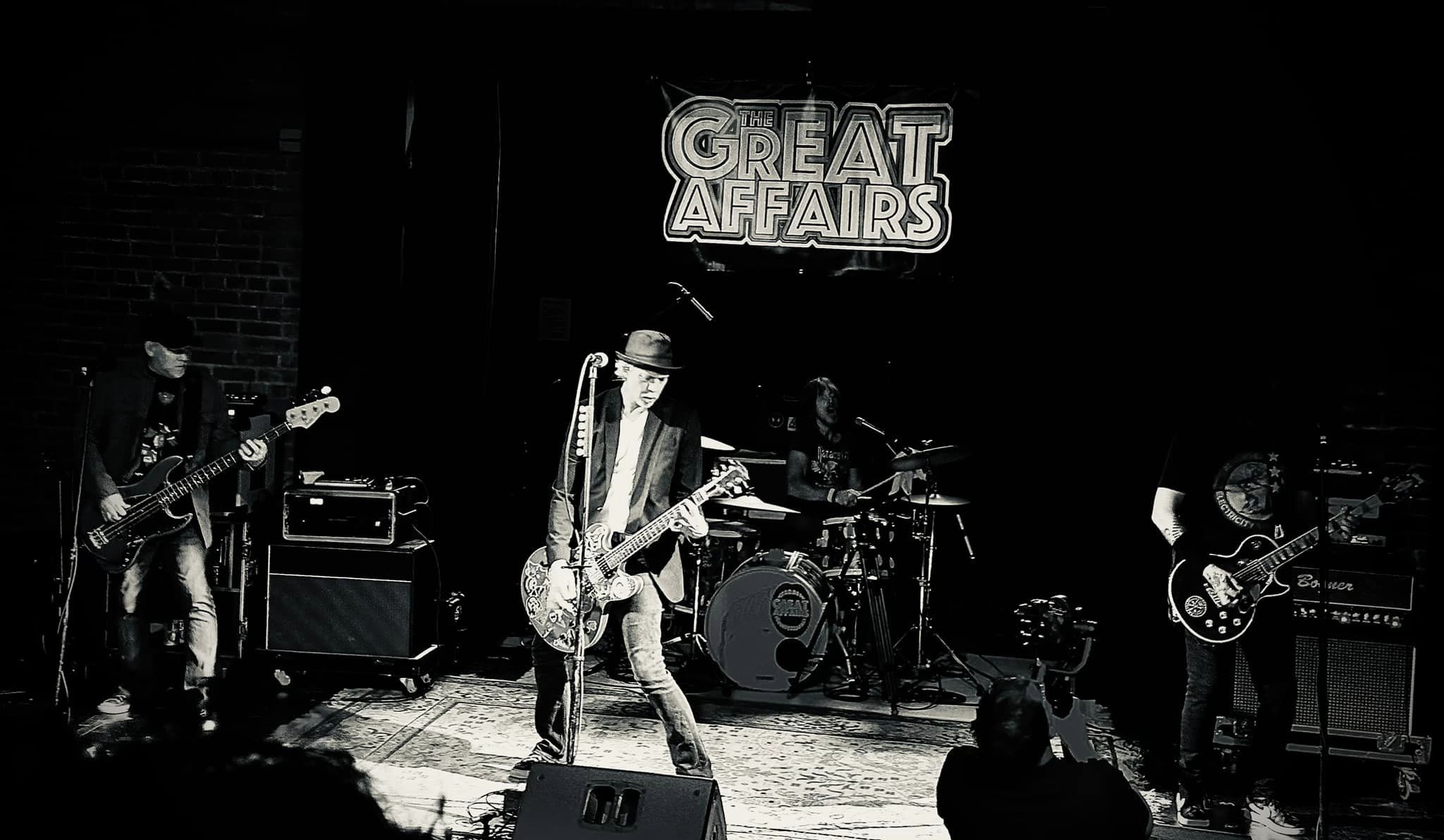 So much to talk about, but so little time to chew that fat. Let's get into (and right back out of) it then, shall we?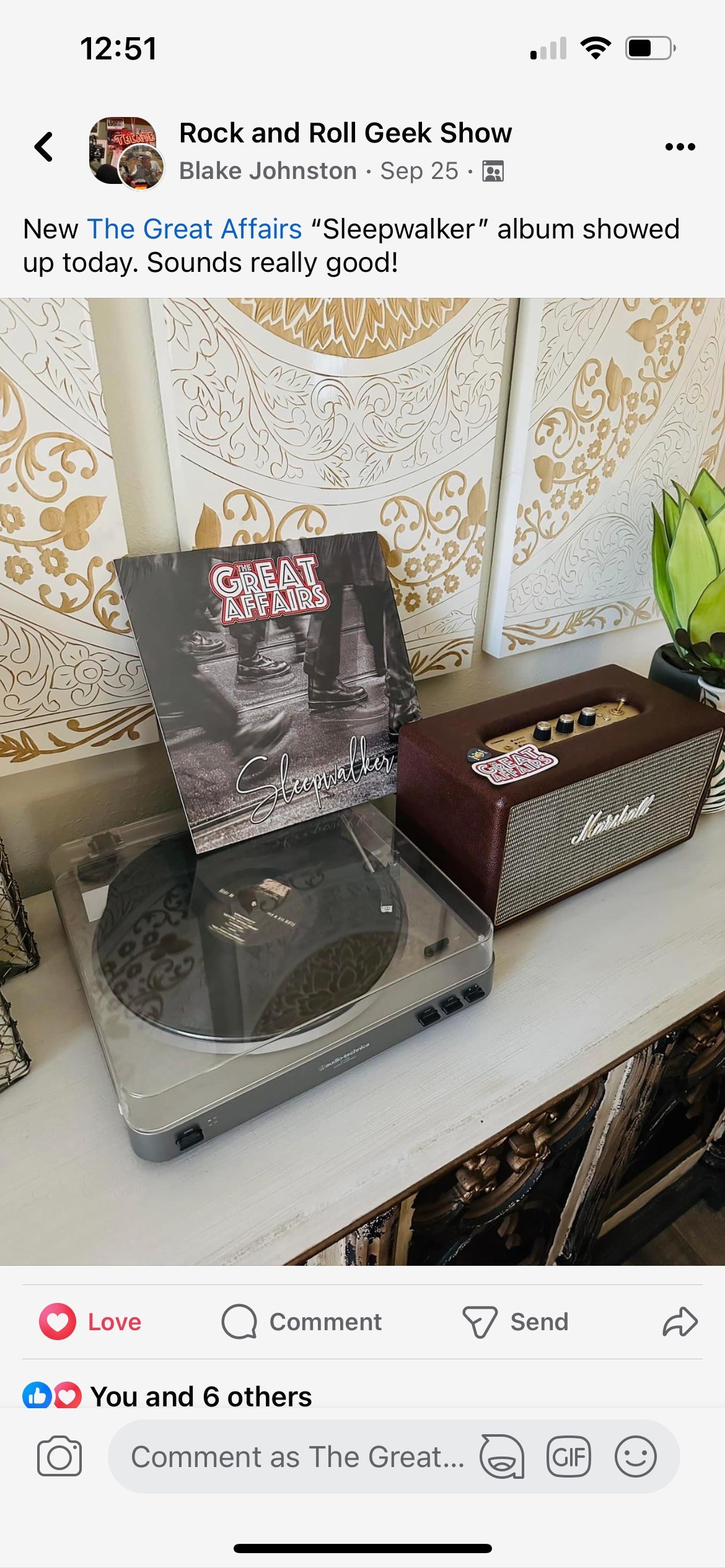 'Sleepwalker' is now just a few weeks old, but gaining momentum by the day. We've scared up a few more good reviews, one from "I Don't Hear A Single" HERE, and another from "Melodic Rock AOR" that you can read HERE.
In addition to reviews, I was recently the subject of an article in Nashville Voyager that you can check out HERE. We dive into my musical history, previous bands, and discuss various mishaps & adventures I've enjoyed along the way.
Scott Benting & John Merchant of The Narcissistic Music Disorder Podcast celebrated their 100th episode, and marked the occasion by giving us some mighty kind props during the installment. You can listen to that HERE, and maybe discover a new favorite band or two while you're at it.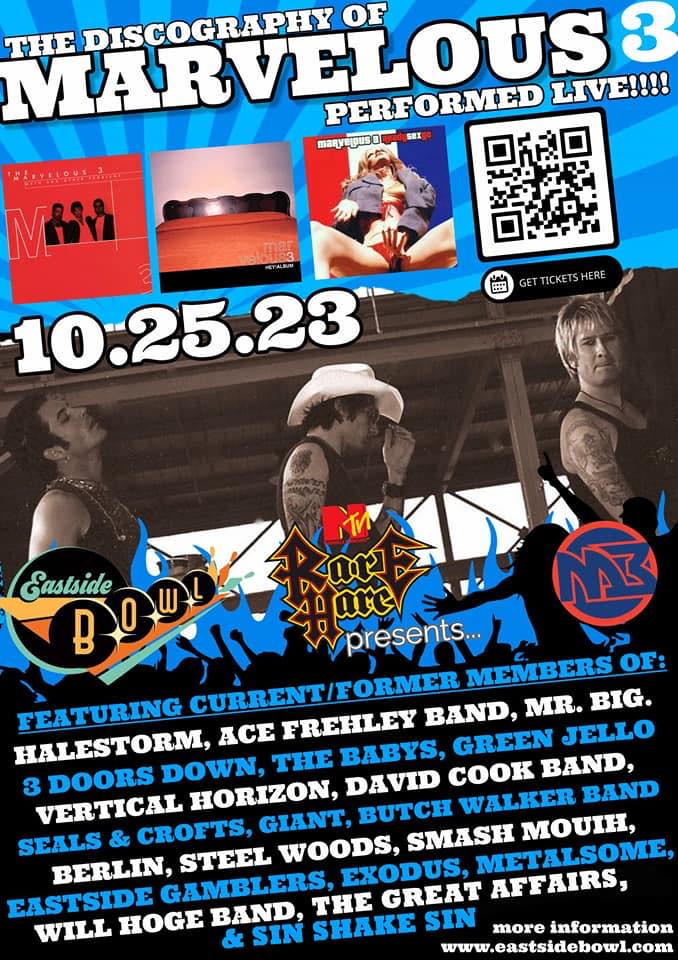 In other news, Kenny had a birthday, I got together with some buddies and paid tribute to The Marvelous 3 before trekking to Atlanta and catching Night 1 of their reunion shows(having my faith in live Rock N' Roll restored in the process), and we did a proper release show for 'Sleepwalker' at The Mockingbird Theater in Franklin, TN.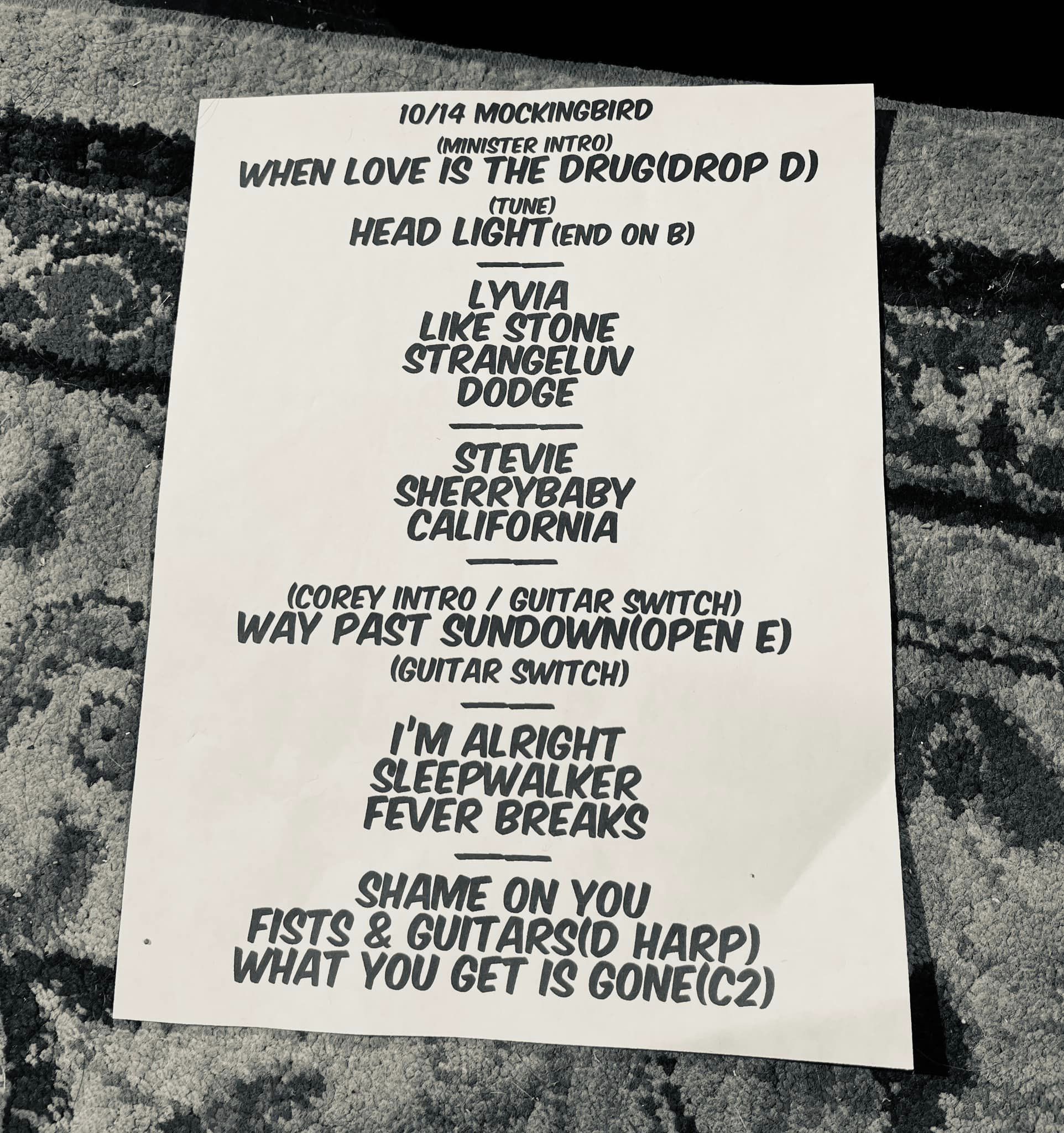 Here's our setlist from that show.
Speaking of shows, we've got just three left for the year, the first of which takes place this Friday in Marion, IL, followed by one last local date; supporting Pat Travers at Hop Springs in Murfreesboro, TN on Friday, November 17th, before we wrap things up with a run down to Florence, AL on Friday, December 8th.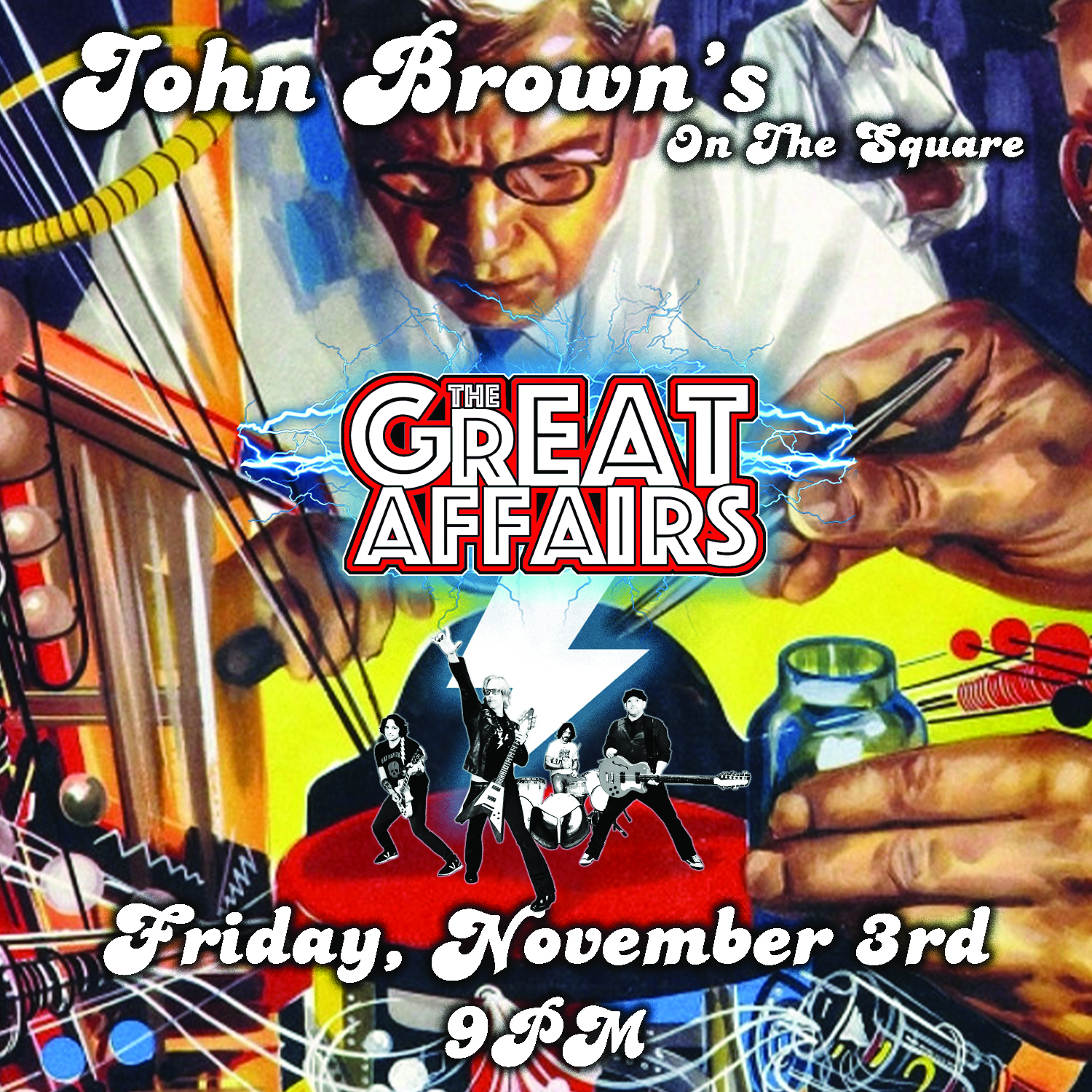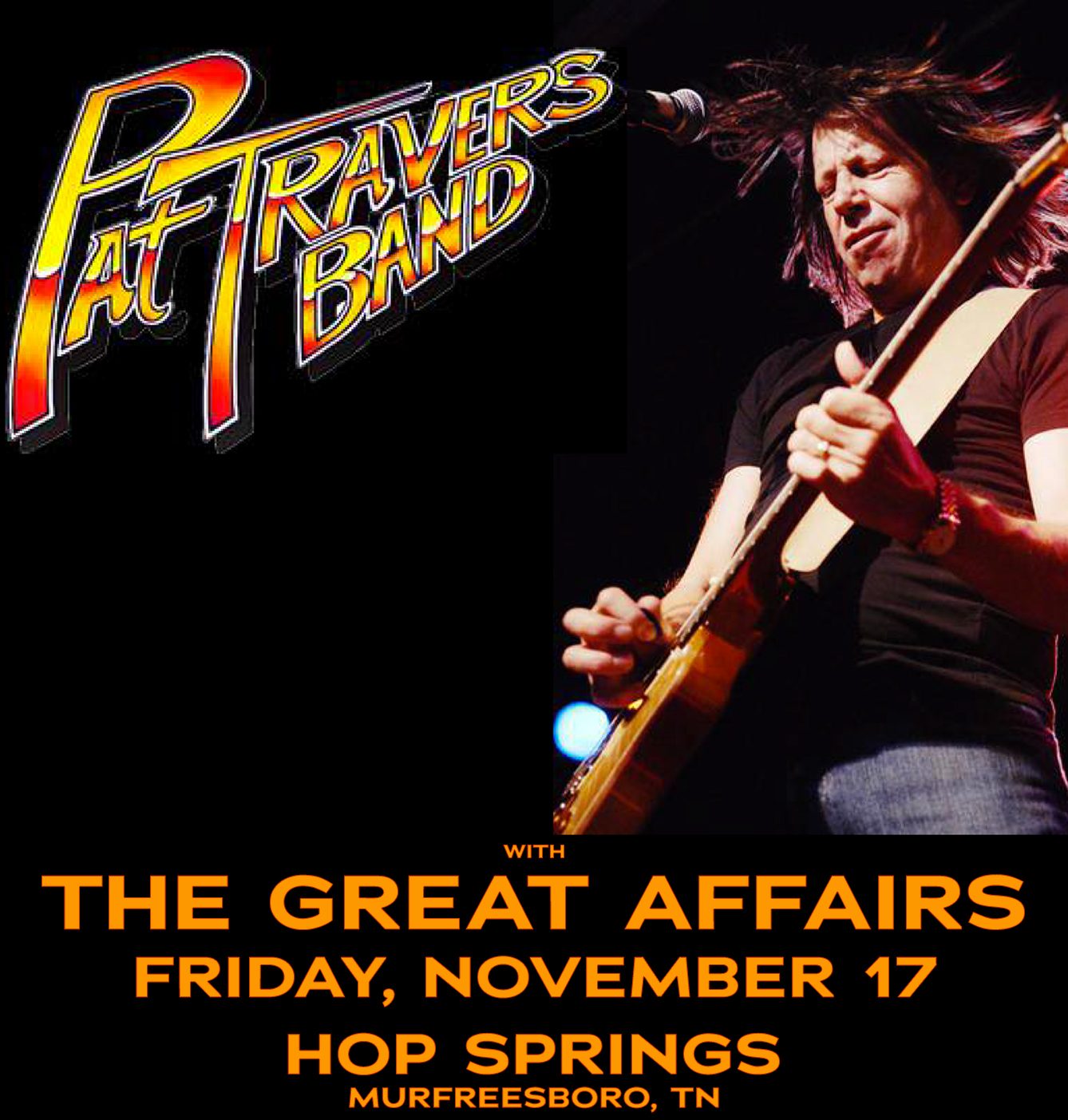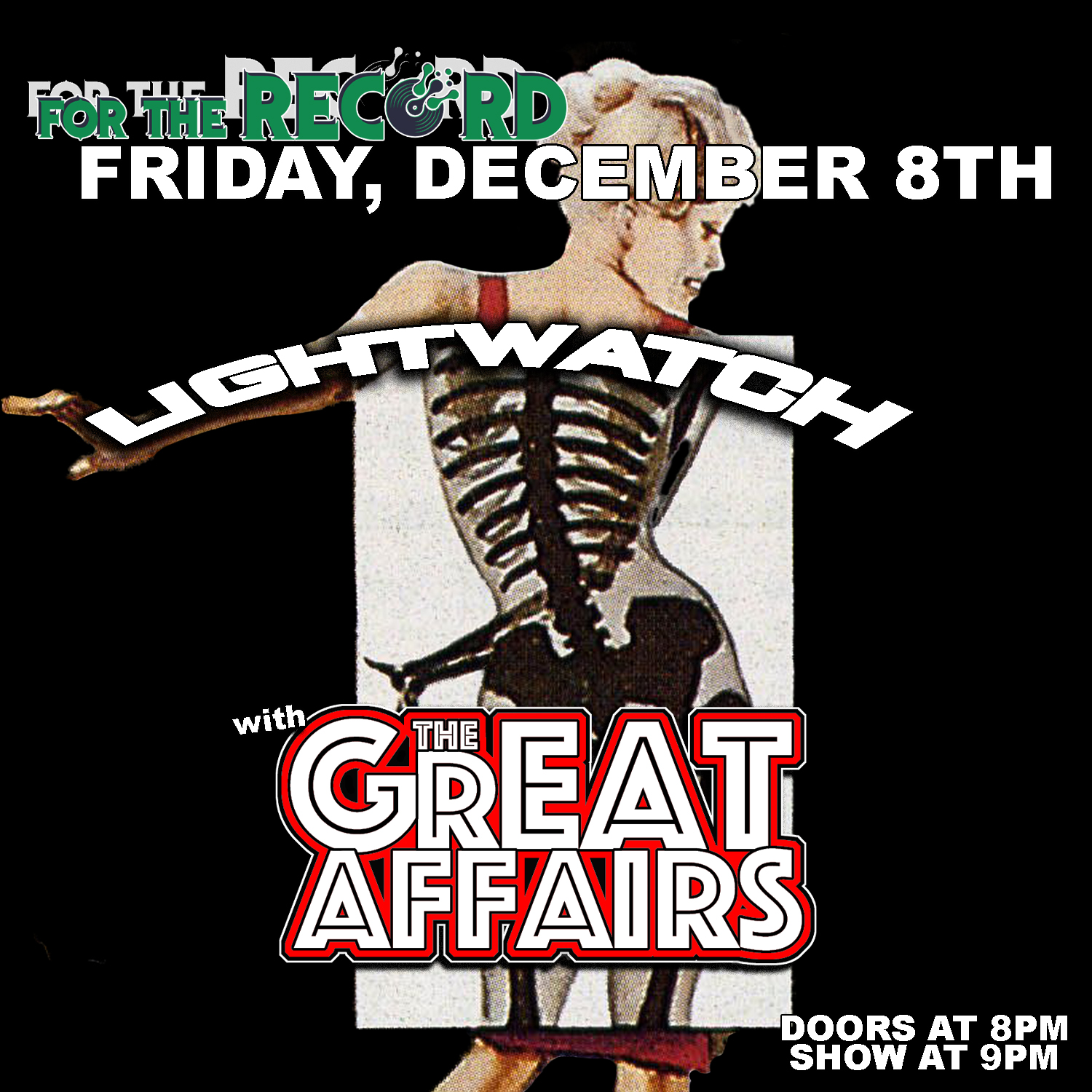 With any luck, we'll pick back up in late January/early February, and see if we can't keep this train rolling a while longer yet, since I believe we'll be creeping up on our 15th anniversary in 2024, and we should probably commemorate that in some form or fashion.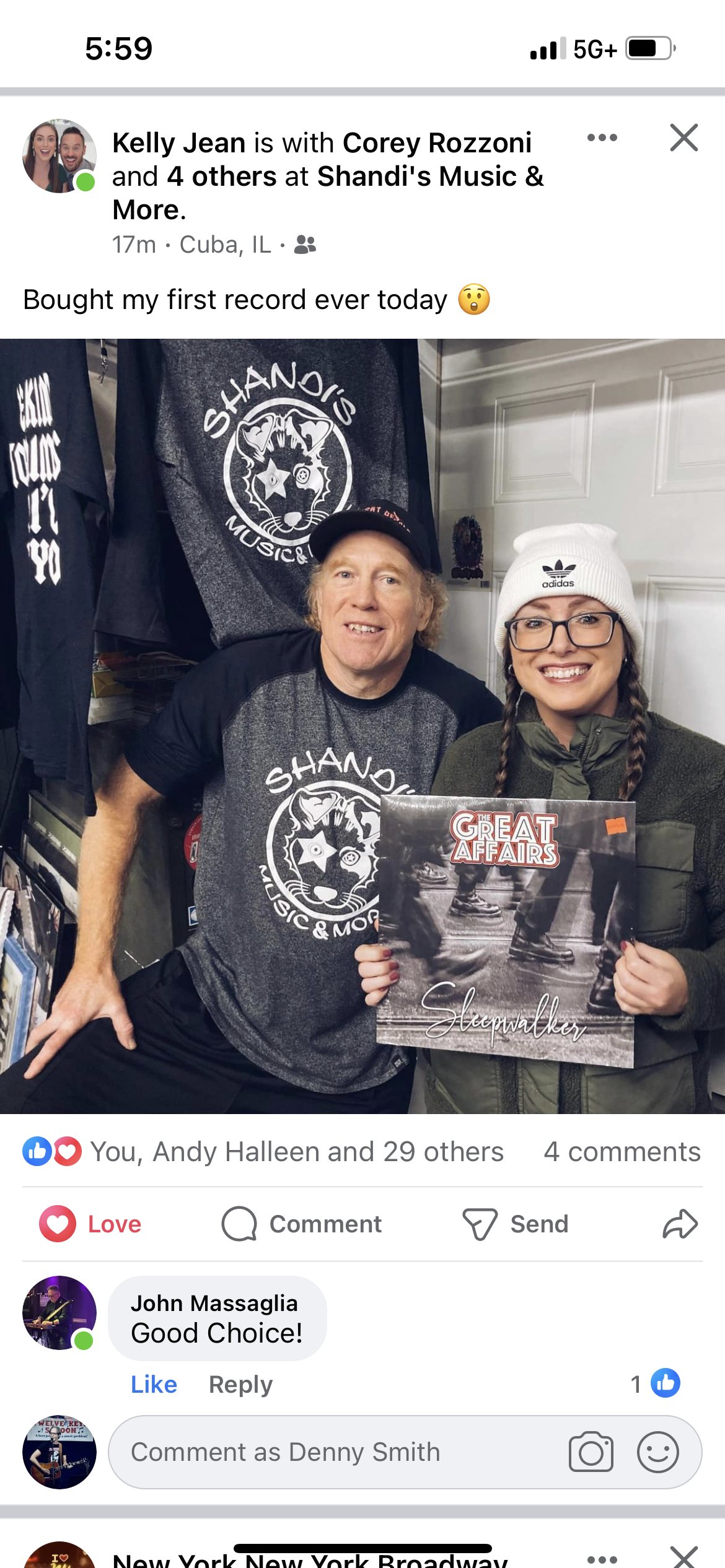 Thanks again, to all of you who've purchased CDs & LPs, downloaded or streamed, and shared or shouted about the new album. We couldn't do this without you, trust me. Well, we could, but it wouldn't be nearly as fun.
Be good to each other,
 Denny
 The Great Affairs
p.s. If you still need a copy of the new record on CD or Vinyl, hit this LINK, and click on the "Buy From Artist" tab to see your options, or simply head over to our MERCH page to make it happen. International customers, you can get the CD from our friends at Kool Kat Music HERE.