Merry Christmas, folks (or whatever it is you may opt to celebrate as we wrap up another calendar year)! I went with the obvious choice, simply because it's the only one I'm truly familiar with, and well, we did just release a song about Santa mucking specifically that up, so…(In case you missed that, you can watch the video HERE, or click HERE to stream it from your platform of choice.)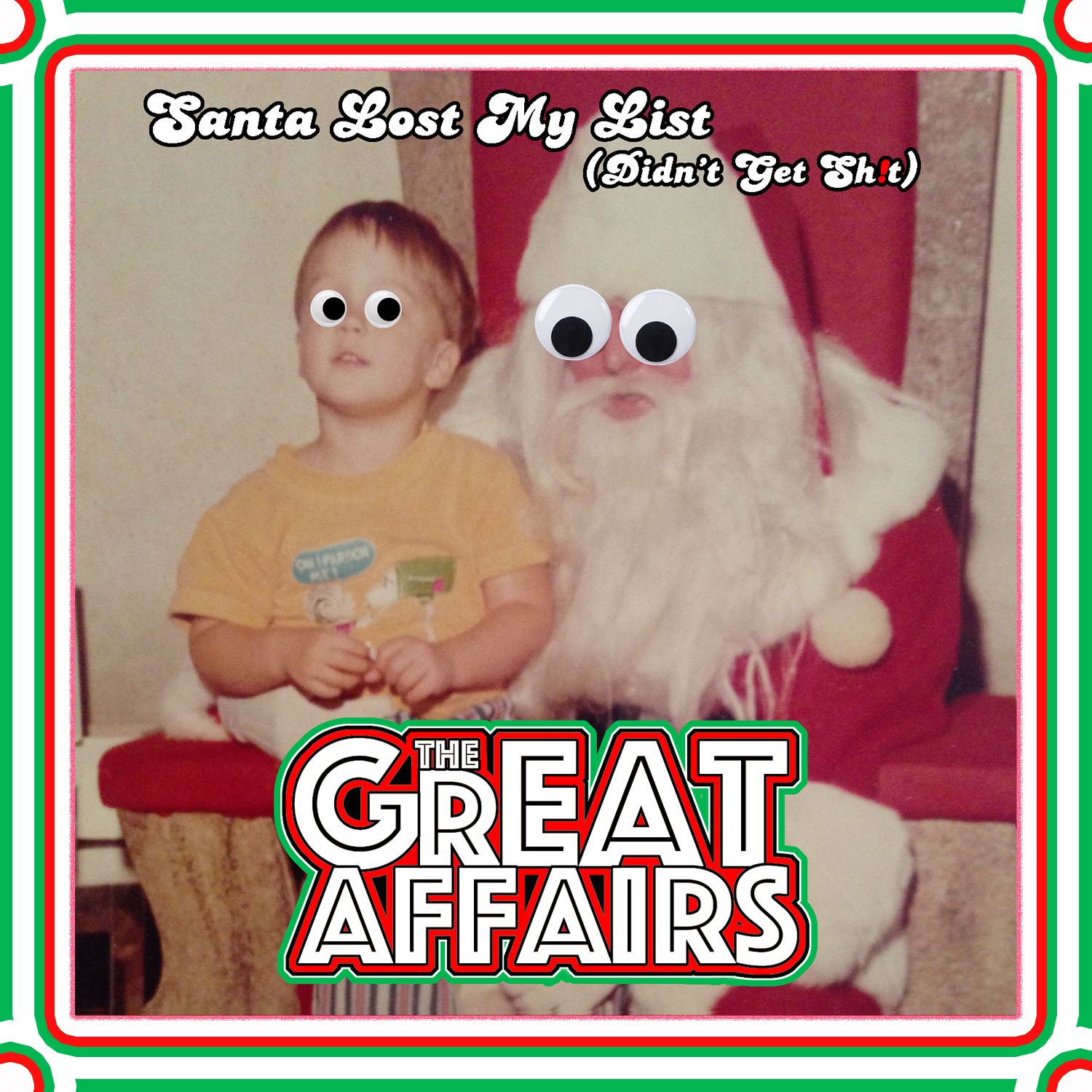 Anyway, we'd like to collectively say thanks to everyone who's stuck with us for the past decade and then some, as we do sincerely appreciate you doing your best to keep up with the occasionally sporadic comings and goings around here. With any luck, 2023 will be a banner year for all of us, Santa delivers, gas prices continue to fall, and things around the globe start to seem a bit more neighborly. Tall order, I know, but I'm keeping my fingers crossed nonetheless. Oh yeah, and for those of you who wish upon stars, and toss coins into fountains, etc., please don't hesitate to throw up a request or two on behalf of the impending completion of our new album, like a direct request to the Universe to expedite its delivery. That'd be swell.
I don't wanna keep you long, seeing as you've probably got last-minute gifts to wrap, so let's sign off here, with just a quick reminder that we'll be at Mockingbird Theater in Franklin, TN on Saturday, January 21st. Advanced tickets can be purchased HERE, or you can grab them at the door for just $10. Doors at 6, Generation Down at 7, us at 8(ish), and Blackwood around 9:30. It's an All Ages show as well, so bring the fam.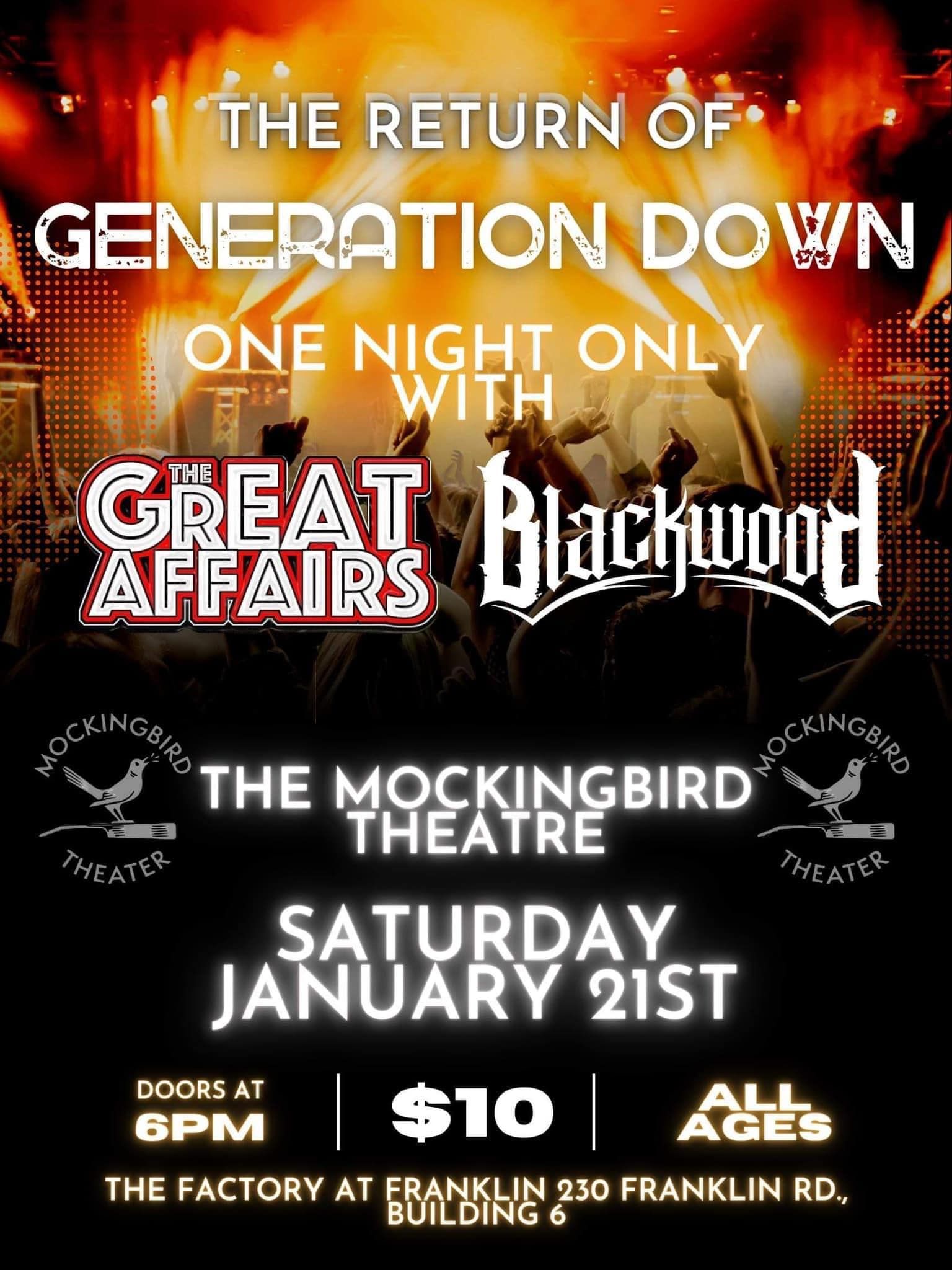 We'll see you next year, but in the meantime, if you're bored and need something to keep you occupied, get out a magnifying glass and use the photo below to play a game of "Where's Woody?" He's our personal "Waldo", and probably owns more TGA swag than anyone really should, so he makes multiple appearances throughout this collage. Also, send us pics of yourself in TGA attire, and we'll try to slip you into the next one of these.
Ho ho ho,
 
  Denny
 
  The Great Affairs