It's late afternoon, on a rather dreary, overcast Thursday here in Nashville. I've poured my fourth and final coffee of the day, and with the sweet rush of caffeine coursing through my veins, I shall now attempt to bring you all up to speed on the latest happenings in our camp.
Our St. Patrick's Day show was a proper throw-down, even devoid of green beer as it was. Matt found himself almost pulled off the stage, not by an amorous female, but rather a drunken one who decided to use his lower torso for support when her own legs failed her and she'd tumbled in his general direction. It was on this occasion, and due to this distraction that Mr. Andersen hit; for the very first time during one of our performances, a bad note.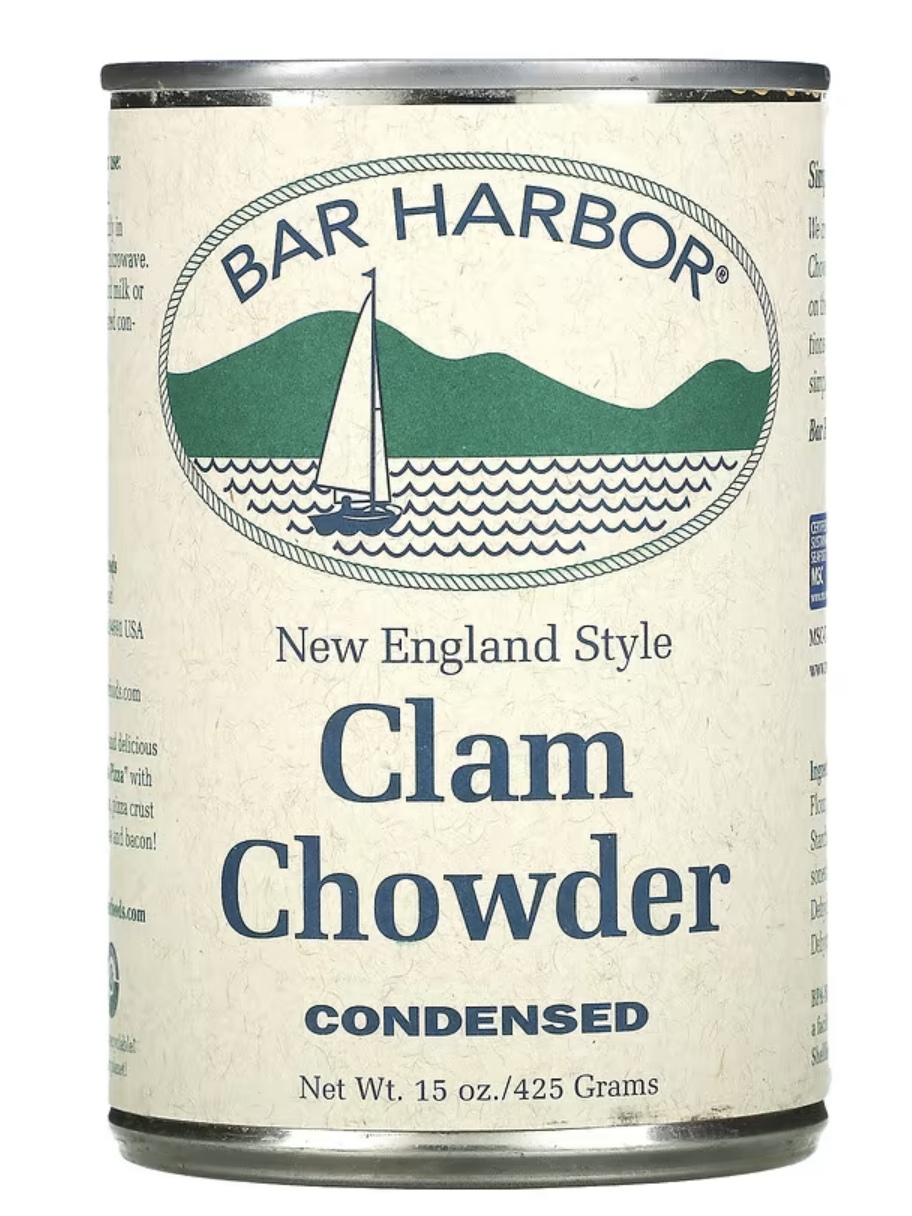 He'll have a chance to redeem himself when we head back down to Clarksdale, MS, and The Shack Up Inn for a show on Saturday, April 22nd. We're gonna blast through a straight 2 hours at this funky joint just up the street from the infamous Crossroads, where legend has it Robert Johnson struck his deal with The Devil. I should probably pack my Tele and a Pignose, just in case.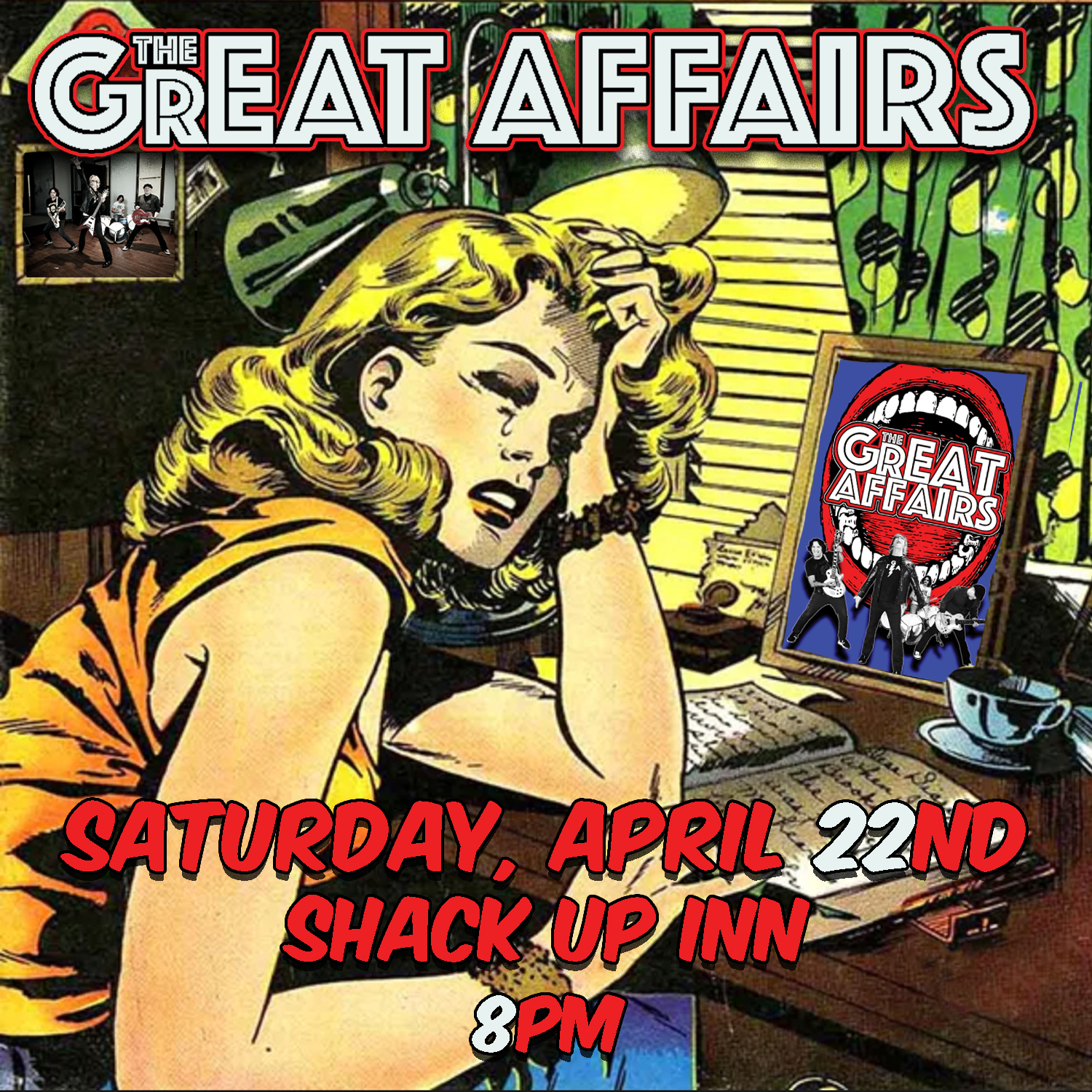 From there, we're doing a hometown show the following weekend, and making our debut at The Vinyl Lounge on 3rd Ave. South, with support from Nathan Picard and our former 4-stringer Henry Go's new band Salmon In The Current. Doors open at 7, with Nathan on at 8, Hank & Co.around 9, and us batting cleanup. It's 21 & up, and 10 bucks gets you in. You can find more details on our SHOWS page.
We'll have some new merchandise at these dates, having finally re-stocked our road inventory with a couple of fresh tees- Space Dust & All Alright. If you can't make it to a show, remember you can always grab either one of these, along with a plethora of other exclusive designs from our STOREFRONTIER page.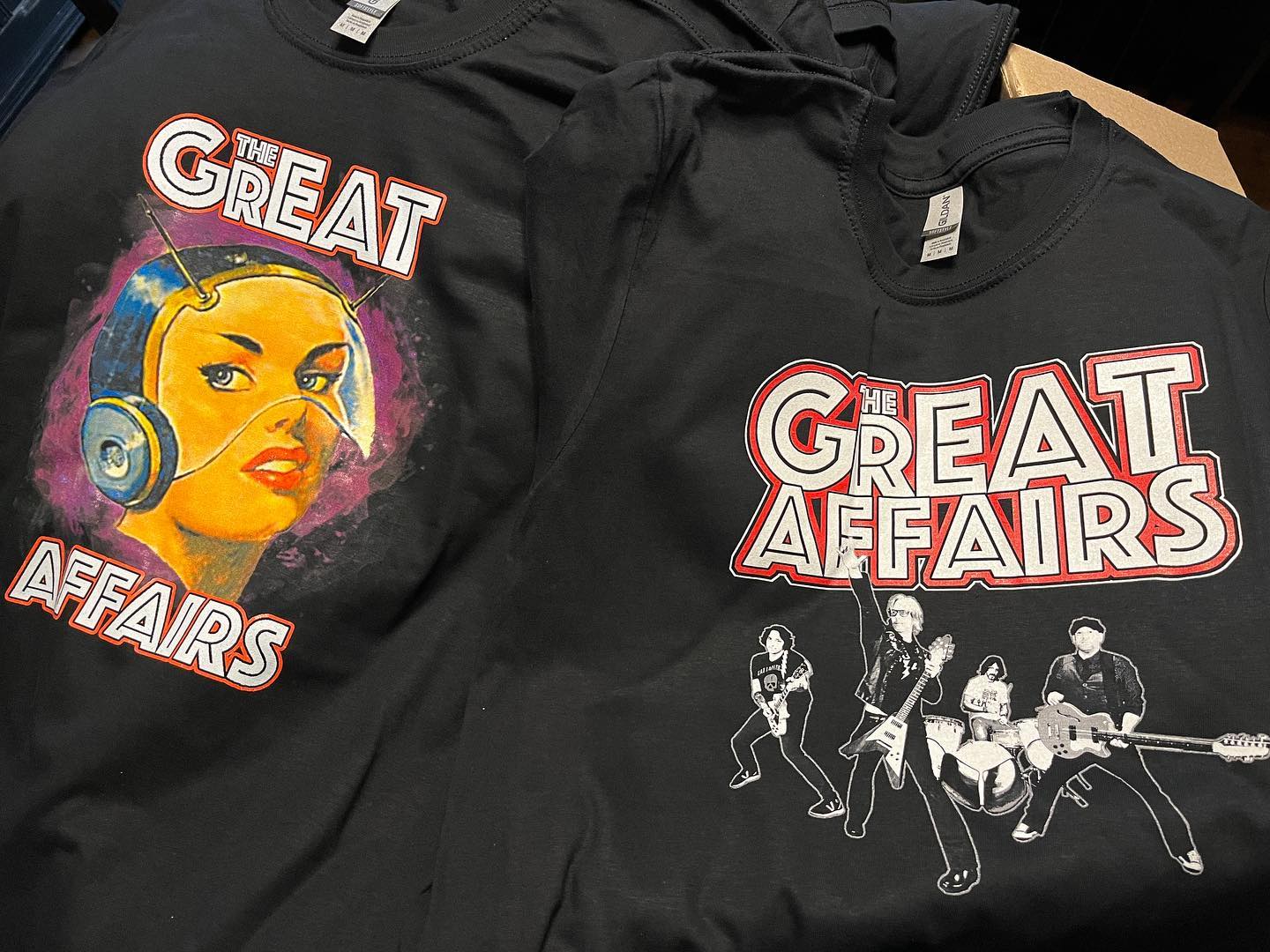 OK then, this album we keep yammering on about….the final track-list has been determined, and we're headed back into The Switchyard early next month to cut the two remaining numbers we'll need to call this thing a done deal. 10 songs( and maybe a bonus tune that we'll call a "hidden track" just to rankle Scott Benting from The NMD Podcast), that I think do a pretty fine job of pushing the envelope, while maintaining our identity. Plenty of loud guitar and big drums, but also a couple of rather tender moments that we roped in a guest or two for, and hopefully enough room for Rizzo to really show off what he's brought to the table as well. If you've dug what we've done, I believe you'll dig what we're doing.
My mug is empty, and I've got songs to finish, so this is where I leave you.
Be good to each other,
    Denny
    The Great Affairs