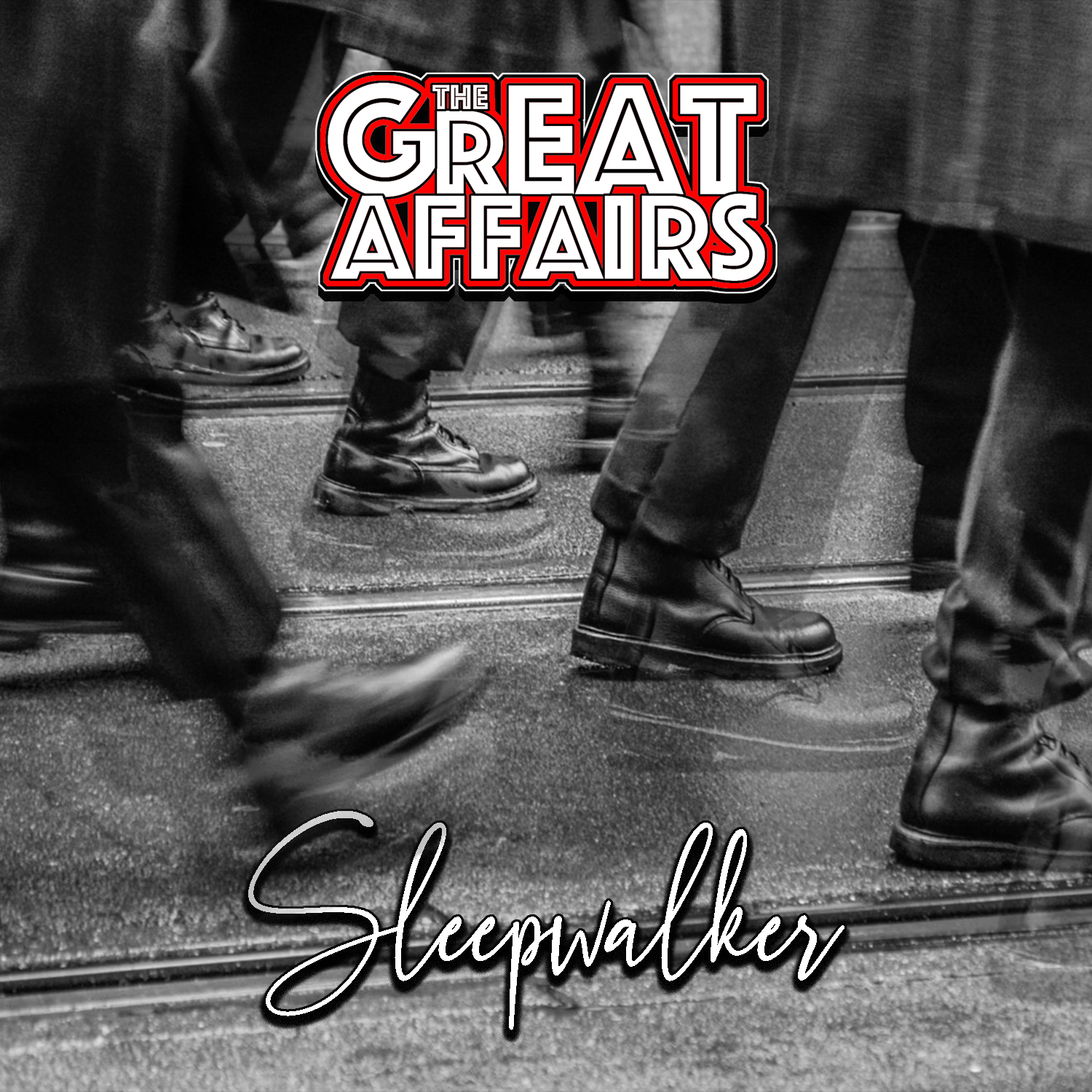 (Click on the album cover to Pre-Order NOW!)
I was sitting in Kenny's "man cave"/loft/shrine to all things Rock N' Roll last Friday night, flanked by a vintage KISS pinball machine, and a floor-to-ceiling wall of shelving; loaded with his meticulously curated collection of classic LPs, as he lowered the needle on our first test-pressing of 'Sleepwalker', and my anxiety was off the charts.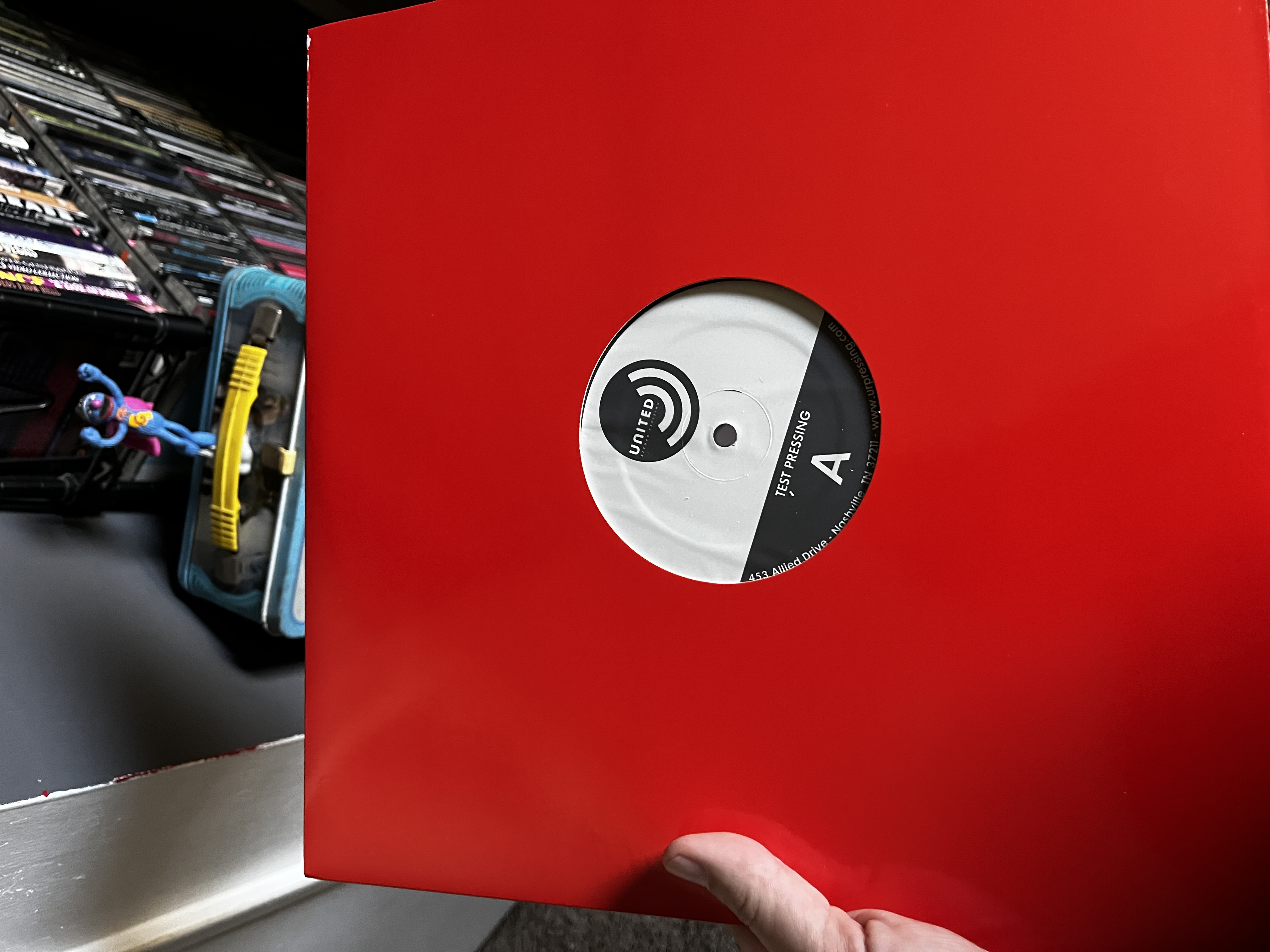 The bourbon hadn't kicked in yet, and after a long, hot day of only semi-successful maintenance on our beloved Jean-Claude Damme Van(always a central character in this ongoing saga), I was spent, frazzled, and ill-equipped to suffer disappointment, should Round 1 of these pre-release copies be subpar.
Thankfully, good fortune saw fit to shine upon us, perhaps in part to make up for the dismal service record our aging road whip has had of late, or maybe credit is due to Michael Saint-Leon, for his outstanding work on the vinyl master, and/or the good folks at United Record Pressing, for nailing it on the first at-bat. Either way, the results were nothing short of glorious, and hearing this stuff on wax was a legit revelation!
I do believe it to be entirely true that the sparks just don't fly the same on CD as they do on vinyl. It's different strokes, I know, but let me go on record as saying that I prefer being massaged in analog.
The highs aren't so sizzling hot, and the lows sound like they're meant to be enjoyed exclusively from the comfort of a leather, 70s bean bag chair. Certain items moving in the mix feel more slippery, and glide from place to place, as they do similarly in the digital realm, just with a bit more subtlety and a less machined quality. OK, it's unexplainable, more a feeling than a fact, and tough to articulate, but I'm telling you, it's a thing.
Now, don't get me wrong, the CD sounds fantastic as well, but to my ears, the vinyl walks away with this one, undisputed.
Listening down to the record, front-to-back, made me even more proud of the work everyone did on it. More than 13 years, and 8 LPs later, we still had a rabbit or two left to pull from the old hat. I feel pretty damn good about that.
So, take it for a spin. 10/13/23. Yep, Friday the 13th. Mark those calendars, buy a new belt for the turntable (I had to), and most importantly, give us your money, so maybe we can do it again sometime. It may be less expensive to MAKE a record these days, but it sure as hell isn't getting any cheaper to press one, and all this Ramen isn't good for my sodium intake.
Cheers, 
    Denny 
    The Great Affairs
p.s. Oh yeah, if you missed the prompt up top, just click HERE to be redirected to our official Merch page, where both the LP & CD pre-order links are live now, or HERE, to peruse a variety of streaming options, some of which include a pre-save function. Just FYI: as soon as we have the vinyl in our possession, we'll start shipping orders(CDs may go out a bit sooner), and with any luck, you should have your physical copy/copies before the album hits the streaming services on 10/13. Initial supplies ARE limited on both formats, so please try to get your orders in early. Another run of vinyl could be months away, with turnaround times what they are.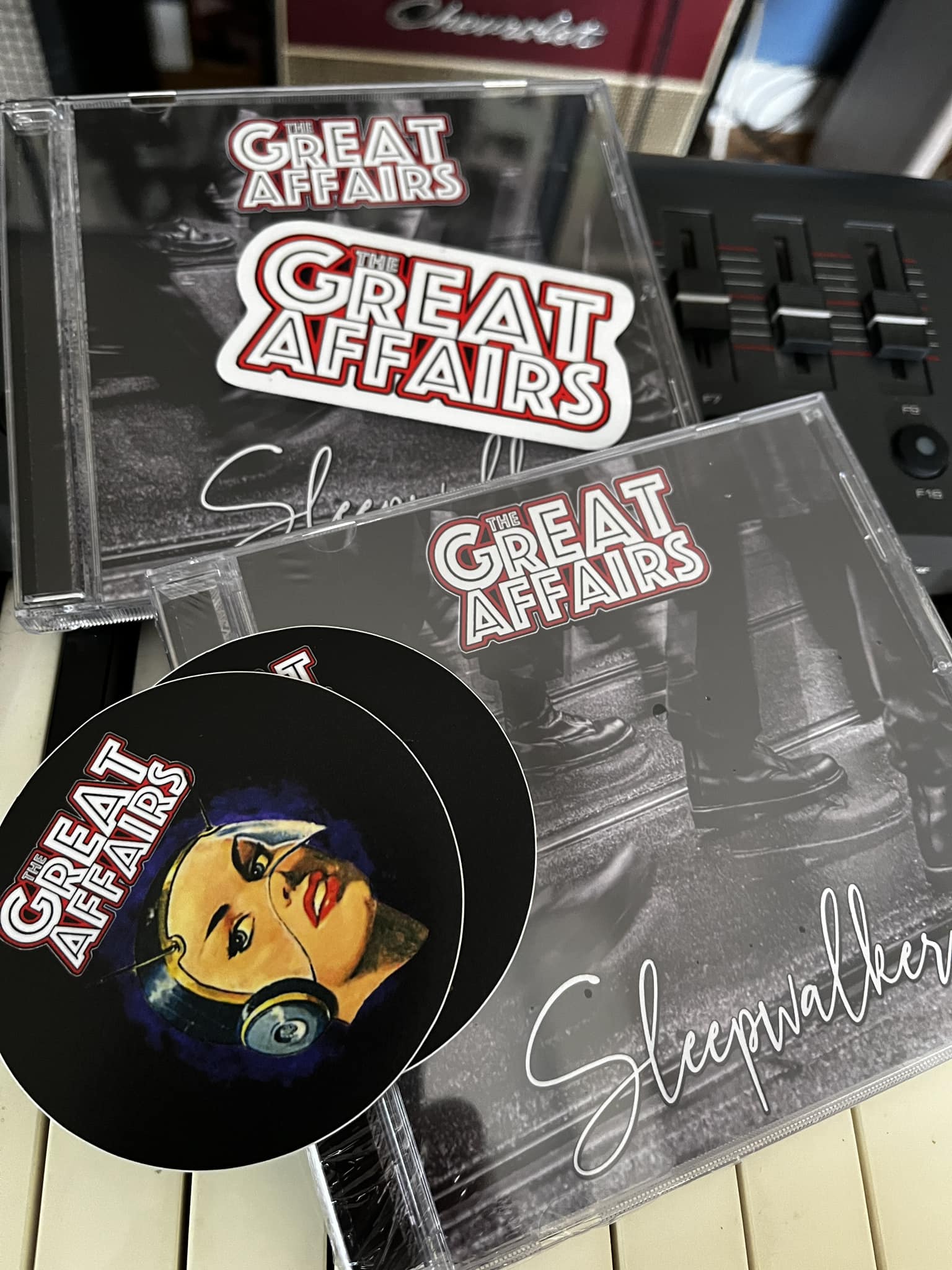 p.s.s. For you Nashville-area folks, we'll be doing a release show, with Henry Cruz Band in support, at Mockingbird Theater in Franklin, TN on Saturday, October 14th. Come on out and help us make a little noise, as we celebrate the record with a proper Rock show, at one of our favorite venues. We've got some curveballs to try out on ya.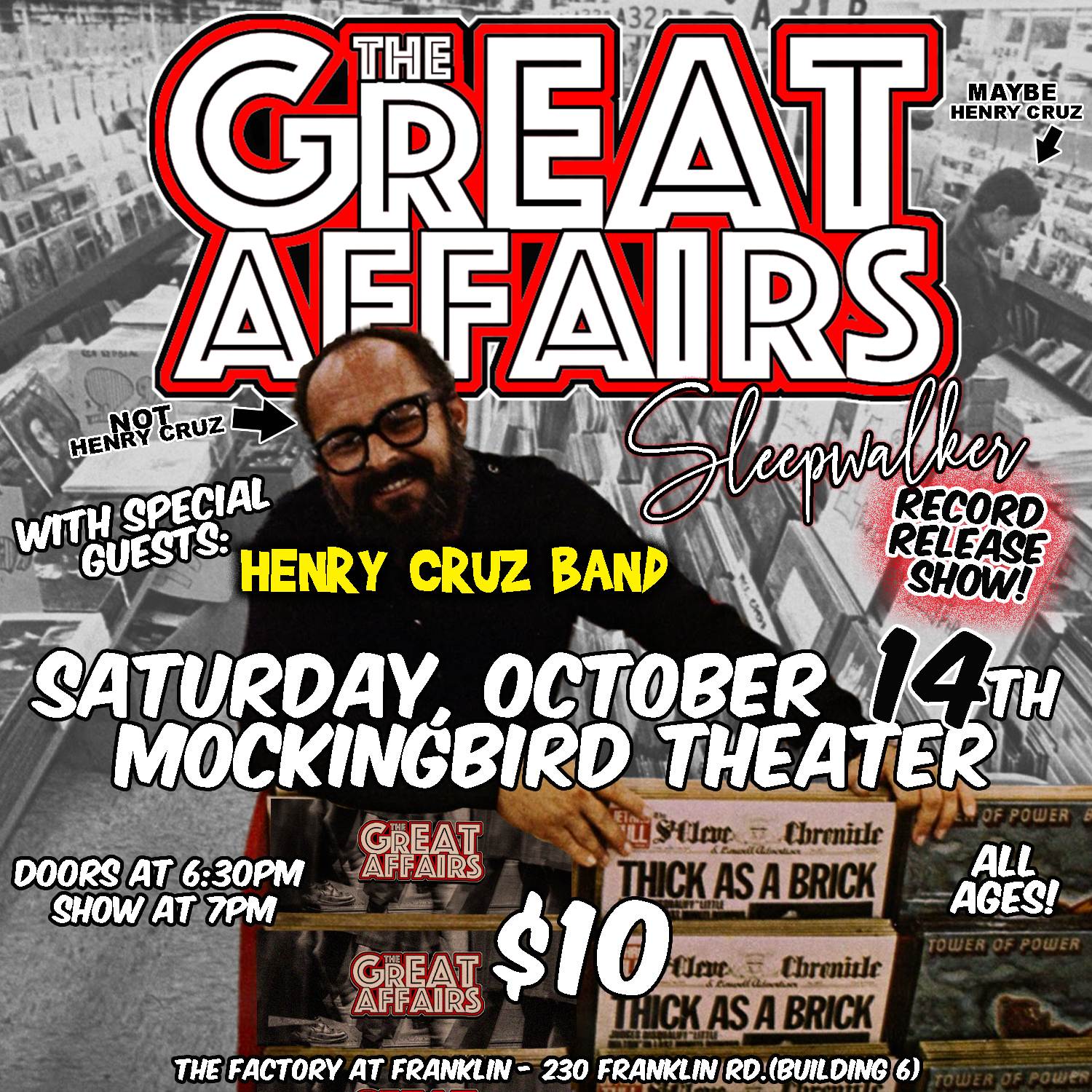 p.s.s.s. Alabama, we'll be headed your way in two weeks, to share the bill with An Abstract Theory at For The Record Music Hall in Florence. Check out our events page for more details, or this flyer…I'm pretty sure all, or most of what you need's right there.